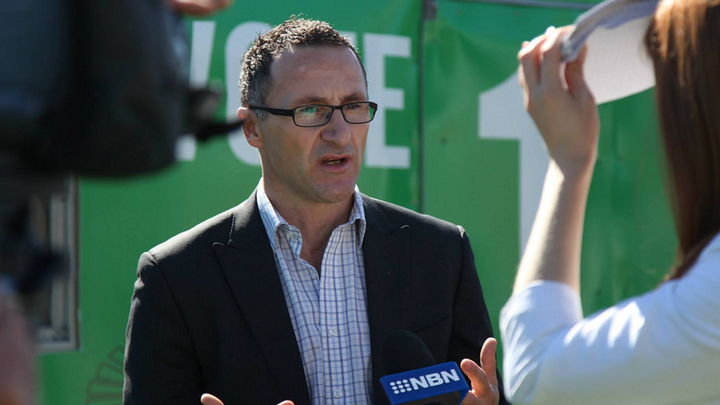 Singing in the car is the best! Everyone has done it; you may have even done it today. There is something about the privacy of the car that allows us to get our inner ABBA or Beatles out for a play.
But how would your in-car concerts be if there was a camera in your face?
Filmed for Lateline, the Greens Leader Richard Di Natale and presenter David Lipson put themselves to the test doing their best impressions of Freddie Mercury and belting out Queen's 1975 hit Bohemian Rhapsody.
While neither of them should quit their day job anytime soon, they certainly gave it their best effort!
With the election looming every politician is doing their best to get the attention of the nation and it looks like Richard might have won this round for the Greens.
We bet neither Bill or Malcolm have thought of winning votes through song!
What do you think of Richard Di Natale's singing and skivvy? What song do you think Malcolm Turnbull and Bill Shorten would sing?
Comments