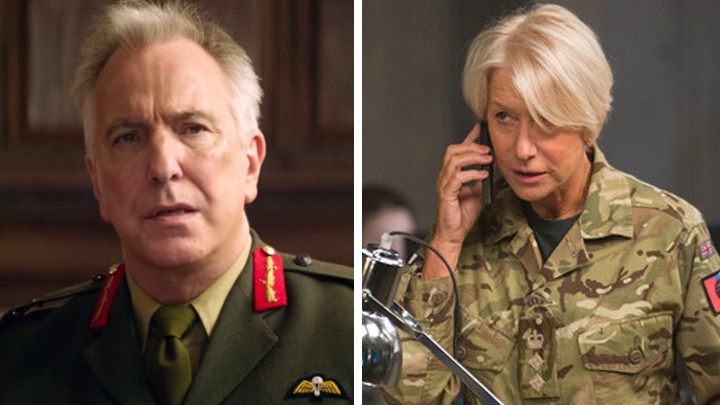 We're enormous fans of Helen Mirren here at Starts at 60. She can sparkle with wit; she can move us to tears. And this time around, she's set to have us on the edge of our seats.
Eye in the Sky has been getting glowing reviews, with Mirren's performance getting particularly strong praise from critics. It's also an essential chance to see the late, great Alan Rickman in his final live-action film role.
In this smart, powerful thriller, a young girl's life hangs in the balance as a military strike force race against the clock to prevent a lethal attack. Eye in the Sky covers the moral and political quandaries of drone warfare – a complex issue that will only become more relevant to our world in the years to come.
With nuanced performances from a terrific ensemble cast, Eye in the Sky deftly explores the ethical conundrum of collateral damage; should one innocent life be sacrificed to save hundreds more? Moving at a heart-racing pace, Eye in the Sky takes us into a moral and political minefield, where every decision comes at a steep price.
Eye in the Sky opens March 24.
Thanks to Entertainment One, we have 10 double passes to give away. To enter the draw, simply fill out the form below:
Comments