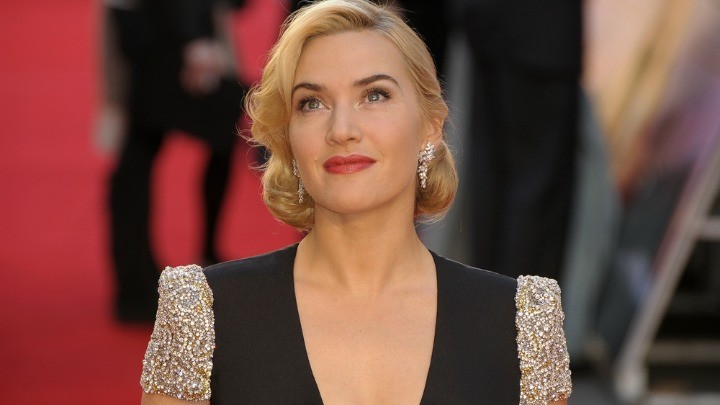 Do you feel that many of today's female stars and celebrities are lacking something? Waif-thin and kind of samey-looking, they just don't have the substance of the Hollywood greats we grew up with.
But Kate Winslet, now, she is something different. If you haven't already, you must see The Dressmaker, in which she not only masters a perfect Australian accent, but also captures 1950s glamour.
Here are five reasons Kate Winslet is a star of all ages.
She is a natural, classic beauty who looks as beautiful at 40 as she did at 20. 
She is wonderfully old-fashioned. 
Kate has three children, 15-year-old Mia, 11-year-old Joe and Bear, who is soon to turn two, and she strives to raise them without the crutch of social media. In an interview with an Irish newspaper, she said she has only just allowed her daughter to have an iPhone, but it has to be handed in at night. Joe will have to wait for his. Instead, Kate's children are encouraged to play outdoors and spend time in nature.
Kate says, "Children have to have a childhood and I do worry that exposure to social media and all these devices being as widespread as they are could potentially get in the way of children just knowing how to climb a tree. That's really important."
Oh, and Kate does not even have her own computer, so don't bother sending her an email!
She looks like a real person. 
When Kate first appeared in Titanic, much fuss was made about the fact that she was not a stick-figure. While she had a few dieting wobbles that made her look malnourished and unhappy, Kate has learned to embrace her curves and works hard to promote a positive body image for her daughter.
She says, "I stand in front of the mirror and say to [my daughter] Mia, 'We are so lucky we have a shape. We're so lucky we're curvy. We're so lucky that we've got good bums.' And she'll say, 'Mummy, I know, thank God.' It's paying off."
She's a proper British lady who doesn't like to talk about "vulgar things".
In a recent interview with the BBC, Kate was asked about the gender pay gap in Hollywood and declined to share her thoughts, saying she finds the discussion "awkward" and "a bit vulgar."
"I'm having such a problem with these conversations, because they keep coming up, and I understand why they are coming up, but maybe it's a British thing. I don't like talking about money…it's a bit vulgar isn't it?"
She makes a period drama… perfect. 
Have you seen the film A Little Chaos? Directed by Alan Rickman, it is a potentially dreary little film about the creation of a grand fountain garden for Louis XIV at Versailles. Kate plays the gardener charged with creating this thing of great beauty and, even though she barely speaks five words, manages to hold the entire film together with grace. And for most of the film, she's covered in mud.
Are you a fan of Kate Winslet? Have you seen The Dressmaker? 
Comments