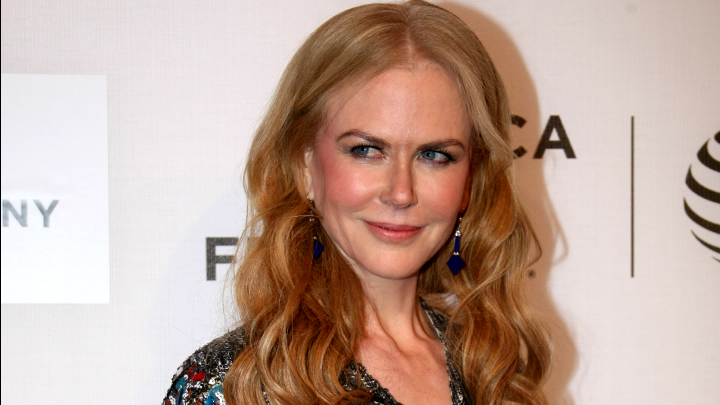 Who doesn't know Nicole Kidman for her flawless alabaster complexion and a head of flame-haired locks?
This time, Nicole shocked fans as she stepped out with a completely different look on Wednesday – curly grey hair and prominent fake age spots. With her famous red hair hidden from sight and her complexion transformed with makeup, Nicole looked far older than her 49 years.

She had this 'look' while filming scenes for Australian television crime thriller, Top Of The Lake.
She was seen scrolling through her smart phone as she enjoyed a moment of quiet in between takes.
Nicole will appear alongside Mad Man actress Elisabeth Moss, who has returned for the second series of the TV show along with Game Of Thrones star Gwendoline Christie.
The Hollywood A-Lister plays an undisclosed supporting character in the second season of the hit UK-Australian show, which is directed by her close pal Jane Campion and centres around the disappearance of 12-year-old Tui, who is five months pregnant.

The last time Nicole was in Australia to film a local TV production was back in 1989, for the miniseries Bangkok Hilton.
Foxtel boss Brian Walsh said it had taken a year to secure Nicole's appearance of the series, reports Daily Mail.
"Having Nicole on board is such a great endorsement of the high-concept television we are producing here now," he said.
"I don't think there's been a better time for Australian television."
Will you be watching this TV series?
Comments