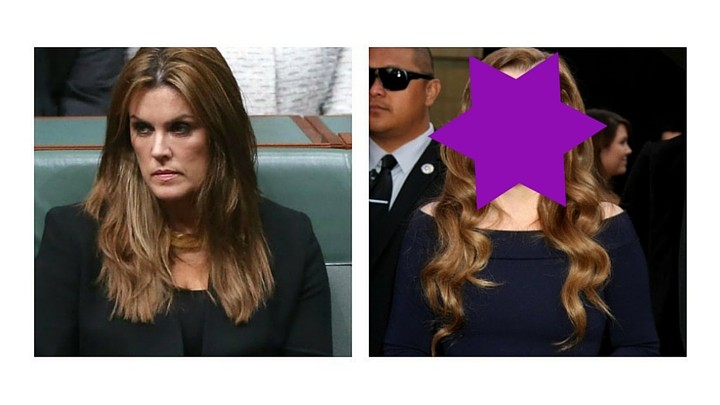 Peta Credlin is used to making headlines for her political work, and sometimes political scandals, but this time it's because people are saying she looks just like the daughter of one of our favourite signers.
Photos have been circulating online showing comparison pictures of Tony Abbott's former chief of staff and Elvis Presley's daughter Lisa-Marie Presley.
Both women have long dark hair and are seemingly  fans of smokey eye makeup and year-round sun tans.
At 48 years old, Lisa Marie is three years older than Peta, but the age difference hasn't changed much between them.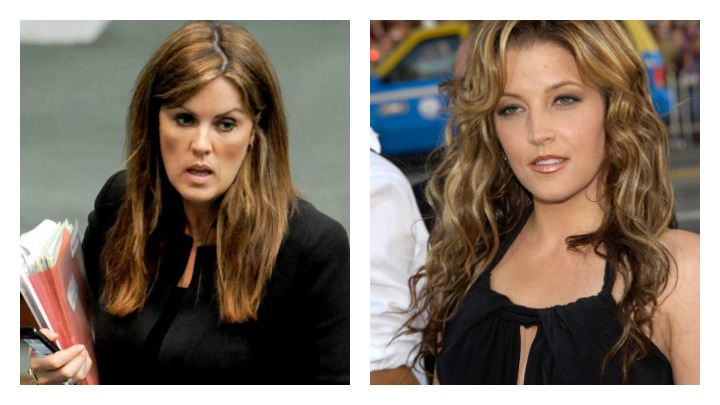 While she is well-known because of her father, Lisa-Marie is a star in her own right thanks to a rather successful music career of her own.
He has also made headlines over the years thanks to her marriages to Michael Jackson, Nicholas Cage and Michael Lockwood.
Peta on the other hand made a name for herself as the feisty champion and employee of Tony Abbott.
She recently announced her plans to join Sky news as a commentator where she'll give her opinion and insight on all things political.
While we never really thought about it before, we have to admit there is a resemblance between the two!
What do you think?
Do you think Peta and Lisa Marie look alike? Do you have a celebrity doppelganger?
Comments