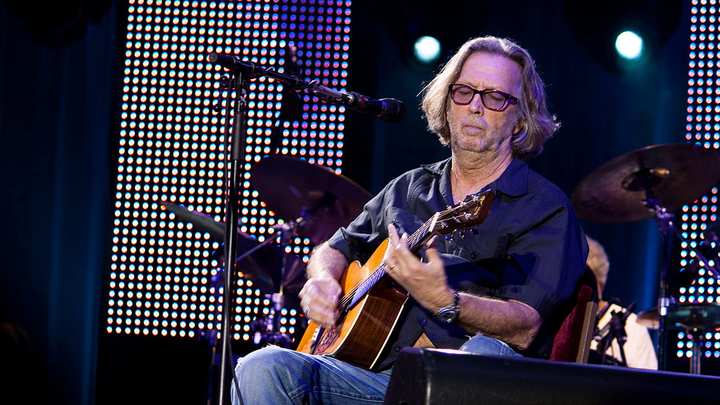 With music legend Eric Clapton, it's never the case of if you like his music, it's what song do you like the most? One of the more revered and influential guitar players of all time recently told his his difficulties to play his beloved guitar anymore.
The 71-year-old musician told Classic Rock Magazine "It started with lower back pain and turned into what they call peripheral neuropathy, which is where you feel like you have electric shocks going down your leg." Other symptoms of peripheral neuropathy are weakness and numbness in arms and legs. Clapton continued "[It's] hard work to play the guitar and I've had to come to terms with the fact that it will not improve."
Clapton released his 23rd studio album last month but will not be touring because the idea of it is unbearable. Because of the situation, he's considering hanging up the guitar strap for good saying "What I'll allow myself to do, within reason, is carry on recording in the studio. I don't want to go off the boil to the point where I'm embarrassing myself".
Eric Clapton's legacy will never be something to be embarrassed of. His hits Tears in Heaven and Layla dominated the charts and he is the only person to be inducted into the Rock and Roll Hall of Fame three times.
Even with his guitar playing abilities diminishing he is amazingly optimistic stating that because of his past addictions and life style that "by rights I should have kicked the bucket a long time ago. For some reason I was plucked from the jaws of hell and given another chance". He certainly made the most of those challenges and will continuing to help other acts produce great music in the studio.
In your opinion, what is Eric Clapton's best song? When was the first time you heard him play?
Comments