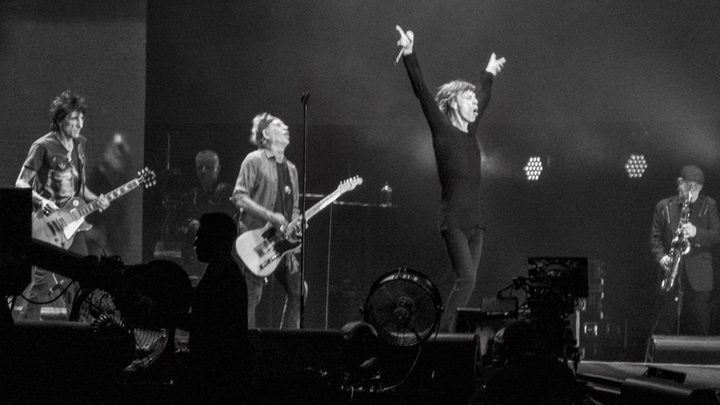 There is no mistaking the intro to the 1966 classic "Paint it Black" by The Rolling Stones, but you might be mistaken about the inspiration for the song.
The song written by Mick Jagger and Keith Richards was recorded for the Stones' Aftermath album. During the recording of the song is was almost scrapped as it wasn't resonating with the band. It wasn't until band member Bill Wyman found the heavier bass sound while playing on a Hammond organ that the band got behind the track.
While the meaning of the song has been hotly contested for a long time, the dark lyrics suggesting a menacing backstory, Mick Jagger stated it was originally supposed to be a spoof a Jewish wedding song. A joke song it isn't as it captured the dark world that someone with depression battles.
The iconic intro of the song was done on the sitar by Harihar Rao, who had studied under the sitar great Ravi Shankar. It wasn't originally supposed to be in the song, but when Rao popped into the recording session with his sitar, the band asked him to play.
Mick Jagger's feelings on the track seem to be mixed as he was quoted as saying "That was the time of lots of acid. It has sitars on it. It's like the beginnings of miserable psychedelia. That's what the Rolling Stones started – maybe we should have a revival of that."
The song, originally titled "Paint It, Black", has been featured in films, TV shows, and covered by some amazing artists including U2, Deep Purple, and event as recently as 2015 with R&B singer Ciara.
No matter if you listen to the original or a cover there is not doubt that this song left a mark on music that is still felt today.
When was the first time you heard "Paint It Black"? What is your favourite Stones song?
Comments