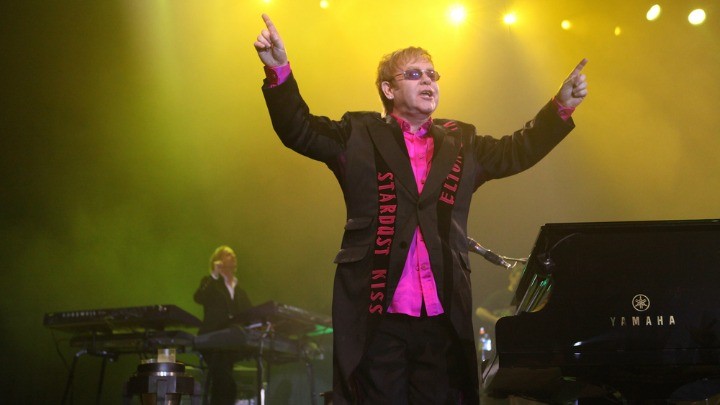 Elton John is known for his generosity with fans, but he took it to a whole new level with a surprise performance at St Pancras station in London.
The singer reportedly arrived at the station and sat down at a beautiful piano as if it were just any other day. Onlookers and fans quickly began to gather around the star when they realised what was going on.
Elton played for a few minutes before quietly getting up and leaving the station, leaving fans stunned and overjoyed.
Before he left, he signed the piano with a special note, which read: "Enjoy this piano. It's a gift. Love, Elton John."
Elton said he wants the piano to remain in the station so that anyone can sit down and play it whenever they want to. He also wrote one more line, paraphrasing from is famous tune Your Song.
He wrote: "My gift is my song and this piano's for you."
Elton shared pictures from the impromptu concert on his social media.
Fans took videos of the performance and uploaded them to social media for the whole world to see.
#MUSIC: #Eltonjohn performs at St Pancras London!!https://t.co/A5SABuRiR4

— MichaelGerrard Media (@michaelGerrard9) February 5, 2016
What do you think about Elton's surprise performance? Are you a fan of the Rocket Man?
Comments