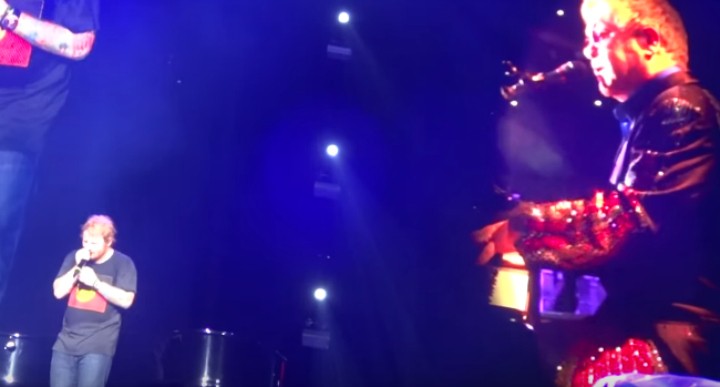 Ed Sheeran's Sydney show on Wednesday night  gave fans more than they expected when Elton John popped up on stage for a sing along of one of our all-time-favourites 'Don't go breaking my heart".
The tweets were emotional as surprised fans extolled their joy at seeing the two legends perform together, something that no one knew was going to happen.
Then, after playing this they then did a duet of Afire Love, Ed Sheeran's hit, with Elton on the piano.  Exquisite. Your thoughts?
Comments