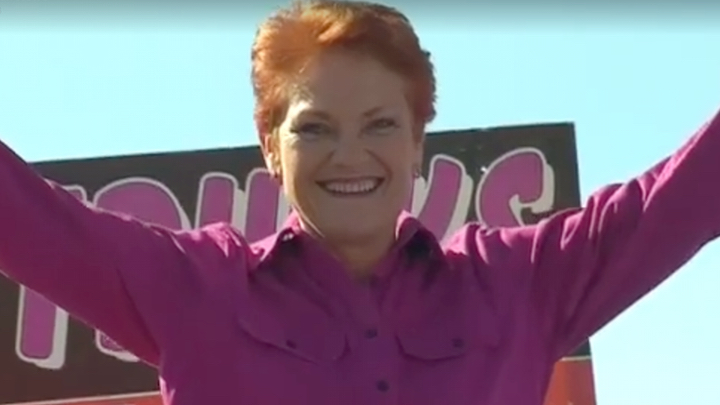 You may not have ever realised that you wanted to see Pauline Hanson in a monster truck, but after you do, you will be glad you did.
In a publicity stunt for her Election Campaign Hanson crushed cars painted to represent the Labor and Liberal parties.
While Pauline is a poloarising figure within Australian Politics, everyone will have to admit that she knows how to get publicity.
Can't believe esteemed monster truck driver Pauline Hanson has announced she will be trying her hand at politics

— jung thug (@handsome_house) June 10, 2016
Pauline Hanson in a dog-themed monster truck running over Labor and Liberal cars! Highlight of the campaign so far https://t.co/FPPTS2U1UZ

— David Donaldson (@davidadonaldson) June 10, 2016
Do you think Pauline has gone too far? What could Malcolm and Bill do in response?
Comments