The Queen of country, Dolly Parton, is getting ready to say 'I do' again in a vow renewal ceremony with her husband of 50 years.
Dolly, 70, and her husband Carl Dean are set to celebrate the amazing anniversary milestone in July and say the best way to mark the occasion is with a glamorous party like no other.
"How many people can say they've been married 50 years? We've made it this long, we need to do it again," she told Rolling Stone.
"Steve Summers [her creative director and clothing designer] designed my dress and he bought Carl a really beautiful suit, so we're all ready.
"My dress is kind of off-white. I've always wanted a big beautiful dress, the whole thing."
The pari had an understated and low-key celebration when they first married, with Dolly wearing a lovely simple white dress and veil.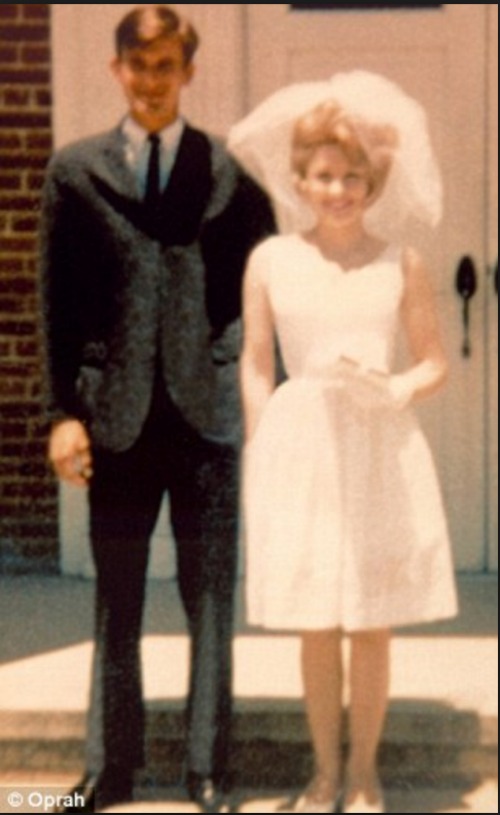 They are also giving their wedding rings an update for the occasion too.
"These are my old wedding rings and I never wanted to change them," she explained. "My husband and I bought these rings on his mother's credit card and paid for them until we paid them off."
Dolly now wears her old ring on her right hand to make room for the impressive rock she has had designed for her ring finger on her left hand.
"I had this one done up for the new wedding," she said. "It's three-and-a-half carats. I had it made out in L.A."
Dolly's husband Carl is notoriously camera shy and the couple have only released 20 or so photos of them together since they married.
"We'll take some pictures so people can actually see Carl and how he looks," she laughed. "The whole thing is really going to be special."
The ceremony and party will take place in Dolly and Carl's hometown of Nashville, Tennessee.
Staying true to her reputation has one of the kindest and most genuine people in music, Dolly is donating all proceeds from her wedding pictures to her Imagination Library charity, which helps to fight illiteracy by giving books to children.
Congratulations, Dolly and Carl!
Are you a fan of Dolly Parton? Do you like her music?
Comments