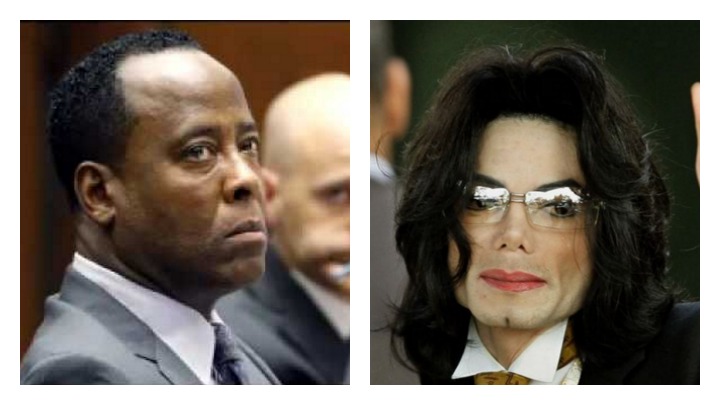 The man who was charged and committed of involuntary manslaughter over Michael Jackson's death as spoken publicly about the singer and shared some shocking and saddening details about his childhood.
Murray appeared on Sunrise this weekend, where he claimed Michael told him his father had given him hormone injections when he was 13 years old to stop his voice from breaking.
He said Michael struggled to reach the hight notes in many of his earlier songs as he hit puberty and his father apparently took matters into his own hands.
He said Michael felt as though he had been "chemically castrated" by his father.
"Those were Michael's words, that he had been chemically castrated… that was a hard pill to swallow and hard to live with," he said.
It is understood it was a very traumatic time in Michael's life and caused him to have issues later in life.
While many people were shocked by the claims, some are wondering – should Murray even be talking about Michael in the first place?
He is the man who was found to be responsible for Michael's death and was sentenced to four years in prison for his crime.
Now that he is out, he has written a book titled 'This Is It!: The Secret lives of Dr. Conrad Murray and Michael Jackson', which he is currently promoting.
Many are accusing him of taking advantage of a horrible situation and capitalising on Michael's death and his crime.
Others though have jumped to his defence, saying he is just trying to get his life back on track and should be able to make money however he likes.
What do you think?
Is it inappropriate for Conrad Murray to make money out of Michael Jackson's death? Or is it ok for him to try to make a living anyway possible?
Comments