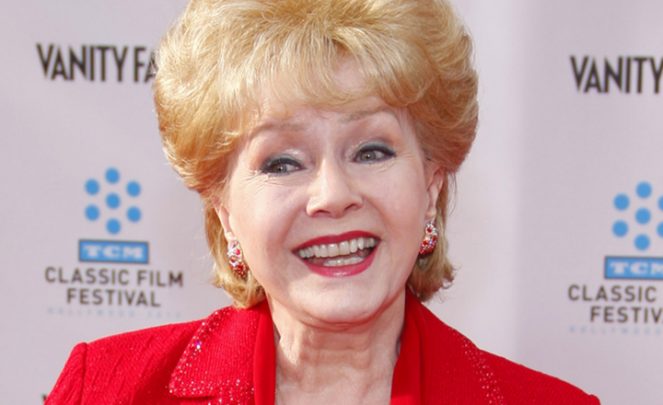 In sad news today, iconic actress and legend Debbie Reynolds, has passed away aged 84, within days of her daughter Carrie Fisher's death from a heart attack. The devastating news was announced by her son and reported by CBS San Francisco Bay Area. The star of the 1952 classic 'Singin' in the Rain' was reportedly hospitalised earlier Wednesday for a possible stroke, just one day after the death of Carrie.
On Tuesday, Debbie posted a statement about her daughter's death on Facebook: "Thank you to everyone who has embraced the gifts and talents of my beloved and amazing daughter. I am grateful for your thoughts and prayers that are now guiding her to her next stop."
"She wanted to be with Carrie," Reynolds' son, Todd Fisher was quoted as telling Variety magazine.
BREAKING Debbie Reynolds Dead At Age 84, According To Son https://t.co/QFaislfITe pic.twitter.com/b1wTAyL7Hk

— KPIX 5 (@CBSSF) December 29, 2016
An ambulance crew responded shortly after 1 p.m. to a home in the 1700 block of North Coldwater Canyon Drive in the Hollywood Hills in response to a "medical emergency." LAFD crews tended to a female patient at the address and transported her to a local hospital, according to officials. KNX 1070's Claudia Peschiutta cited "sources" who confirmed it was Debbie who was hospitalised.
Debbie's daughter Joely Fisher released a heartbreaking tweet: "Breaking my silence with a broken 💔 heart…the Unfathomable loss…the earth is off its axis today…how dare you take her away from us."
She also shared a photo of herself and Reynolds with the words "God speed mama. Reynolds was briefly married to Eddie Fisher, Joely's dad, in the 1950s.
Breaking my silence with a broken 💔 heart…the Unfathomable loss…the earth is off its axis today…how dare you take her away from us pic.twitter.com/fUHwsHRwyy

— Joely Fisher (@MsJoelyFisher) December 27, 2016
Debbie received a best-actress Academy Award nomination for the 1964 musical The Unsinkable Molly Brown.
In 2015, she was given a lifetime achievement award by the Screen Actors Guild. The award was presented to her by her daughter.
Fans from all over the world have taken to social media to express their shock and sadness.
My thoughts are with the family of Carrie Fisher and Debbie Reynolds. What an unimaginable tragedy.

— Burnie Burns (@burnie) December 29, 2016
My heart is breaking over Debbie Reynolds and I am sending all my light and strength to Billie Lourd.

— Frankie James Grande (@FrankieJGrande) December 29, 2016
And now Debbie Reynolds is gone. I'm so sorry for your profound losses Billie Lourde

— Ani-Mia (@AniMiaOfficial) December 29, 2016
Debbie Reynolds wanted to be with Carrie now she is with her daughter … 😢 my heart breaks for Billie thoughts with Billie Lourde

— Pamela ☃🎄🐧🐕🐶🐘🐬 (@pamela_pam123) December 29, 2016
Rest in peace Debbie and Carrie. Are you shocked at the loss of two legends in two days?
Comments