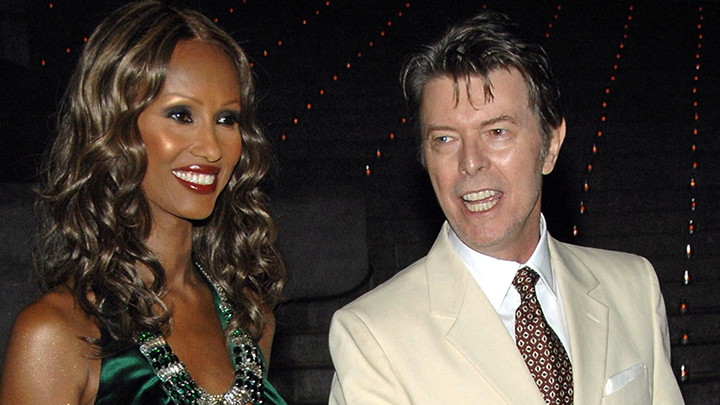 The last will and testament of David Bowie, or David Robert Jones has come to light in New York, revealing his last wishes, both financially and for his final resting place.  Bowie had requested that his body be cremated after death and  his ashes scattered following the Buddhist ritual in Bali, a place that has been special to him since the early 80s.
The New York Daily News obtained a copy of the document that was filed in a local court  and exposed its contents which might surprise some.
Bowie's will, written in 2004 after he suffered a heart attack that stopped six shows in Europe, left assets and wealth of up to $100 million to his second wife Iman, and his two children.
His will allows people to see that he was, at the time of his death one of the richest rock stars in the world, and not so much for the fact that he sold 140 million records throughout his life.  A larger proportion of his wealth is said to have come from the tours he did later in life and an interesting financial manoeuvre he made in 1997 to release Bowie Bonds, a financial instrument sold to investors to allow them to get all the royalties from his first 25 albums for 10 years.  After the 10 years the rights reverted back to him.  This gained him an alleged $55 million of his $100 million estate.  He did well from this when you consider how the changing music market decimated artists' royalties and people started to steal music digitally after 1997.
He left 50% of his estate to his wife, 25 percent to his son, Duncan Jones, who was born to his first wife, Angela Barnett, and 25% to his 15 year old daughter, Alexandria, who also received his adored country retreat in the Catskills on Little Tonshi Mountain.   Bowie also left $2 million to his personal assistant of many years and $1 million to his long time former nanny of his daughter with Iman.
The Jakarta Post says Bowie's love of Indonesia is something many people have garnered over the years, as it has been included in several of his songs. In 1984, he and Iggy Pop released "Tumble and Twirl", a song about adventuring in Indonesia.  The first verse:
I've seen the city and I took the next flight for Borneo
They say it's pretty, I like the t-shirts in Borneo
Some wear Bob Marley others in Playbos or Duvalier
Make the last plane come, let me rise through the cloudy above
With a book on Borneo
And later in his career in 1991, he released with his band Tin Machine the song "You Belong in Rock n' Roll".  They even made an Indonesian version of it for the first time.  The first verse:
Hey, hey it's the tall sail on a beach reach for Java
Make way for to Java watching for boogies
Hey, hey it's a dreaming I would burn you if you should die
Hey, hey I would burn too if you should lie upon that bamboo pyre
Bowie died of liver cancer on 10th January 2016, two days after his 69th birthday.
Have you been to Bali?  Are you surprised that he has selected it as the place to scatter his ashes?
Comments