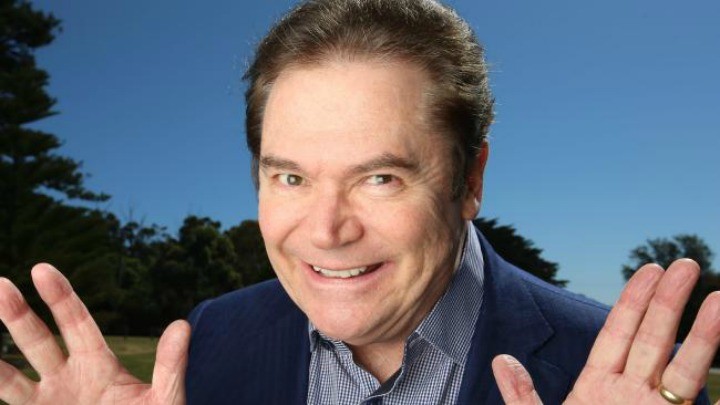 Daryl Somers, the 64-year-old television legend, will host a brand new shown on Channel Nine this year. The much-loved entertainer will host an Australian version of You're Back In The Room.

The show is based on a British format, where contestants compete for cash prizes whilst being hypnotised. Daryl Somers said hosting the brand new show has meant drawing on his 40 years of showbiz experience.
He had to master the autocue, a machine Somers never used before when hosting Hey Hey It's Saturday or Dancing With The Stars.
"I would use (the autocue), but I felt when I was using it I didn't feel as much spontaneity", Somers said. "All my career I've just winged it. I'm more comfortable with that".
Somers jumped at the chance to fire up Aussie television screens again. He talked about being offered the role by Nine's Director of Television:
"I met with Michael Healy and he said 'how are you Daryl?' and I said 'well I'm fine' and he said 'No you're not, you're getting drowsy,' and by the end of the meeting I'd agreed to the new show".
"It's nice to be back in harness especially for a show like this. It's unpredictable and new and I'm so glad I didn't bugger it up".
In terms of the Aussie favourite, Hey Hey It's Saturday, Somers hasn't ruled out a curtain call.
"Never say never. There are still people who would love to see Hey Hey back", he said. "There has been talk of another special or something, but for now the whole focus is on You're Back In The Room".
Are you happy to see Daryl Somers return to TV screens? Would you like to see a reboot of Hey Hey It's Saturday? Will you give You're Back In The Room a try?
Comments