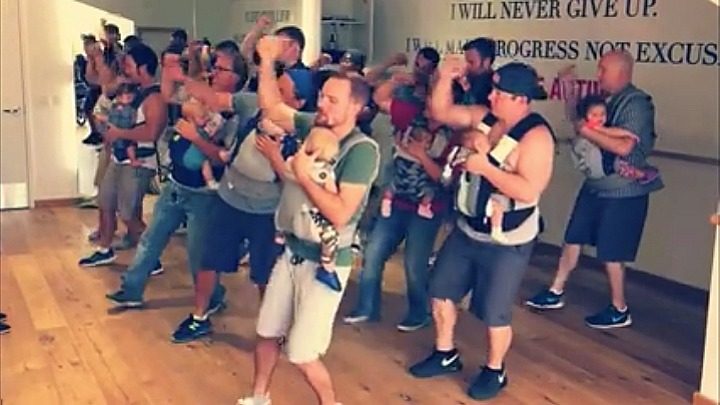 When you think of dads dancing the first thing that usually comes to mind is something very daggy and probably embarrassing for the kids watching on.
Not these dads though! A group of dancing daddys has taken the internet by storm after a video of them dancing to Wild Cherry's 'Play that Funky Music' went viral.
The dads pulled off the routine without any mistakes and sure had a whole lot of fun doing it.
The dance class was in GroovaRoo studio in San Diego – a studio that specialises in dance classes for parents and their children.
Things really ramp up when the men start playing air guitar before doing the classic 'fishing line' dance move and 'reel in' their partners to finish off the hip shaking fun.
The video has been shared thousands of times, with people absolutely loving it.
"Love it!! Playing the babies like guitars was my favourite!! Awesome job dads!!" wrote one fan.
"So sweet to see all these dads showing love to their babies and mammas!" said another.
Take a look at the dancing dads and just try not to groove along with them – it's impossible!
Did this video bring a smile to your face? Can you remember dancing around with your kids when they were young?
Comments