Just when you thought Judi Dench is done with royal roles, she surprises us again by nabbing this new role!
Two decades after she first portrayed Queen Victoria in 'Mrs Brown' which helped her win BAFTA and Golden Globe awards as well as a best actress Oscar nomination, Judi Dench will reign again as queen.
She will star as the Empress of India in 'Victoria And Abdul', a movie based on the real-life friendship that developed between the widowed Queen Victoria and Abdul Karim, a handsome young Indian who had worked as a ledger clerk at a jail in Agra.
The movie reunites Judi with celebrated film-maker Stephen Frears, who directed her in Mrs Henderson Presents and Philomena.
"It's a magnificent role for Judi, and we're very excited to be working with her," said Eric Fellner, of Working Title Films, who is producing the picture with Focus Features and BBC Films, reports Daily Mail.
Fellner said that although the movie deals with matters that took place more than 120 years ago, 'it feels extremely modern'.
'Mrs Brown' was released in 1997; and a year later Dench won an Oscar for best supporting actress thanks to her impeccable portrait of another monarch: Elizabeth I, in Shakespeare In Love.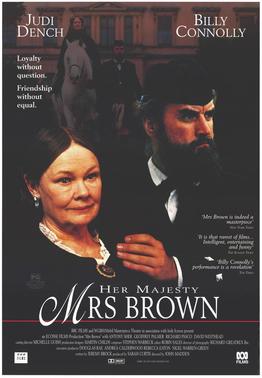 'Victoria And Abdul' will shoot from September on locations in India, Scotland and the Isle of Wight and it seems that the Dame will be travelling a lot for the role.
It doesn't look like our favourite Dame will be slowing down anytime soon. Well done, Dame Judi Dench!
Watch her act in Mrs Brown…
Would you been keen to watch this film?
Comments