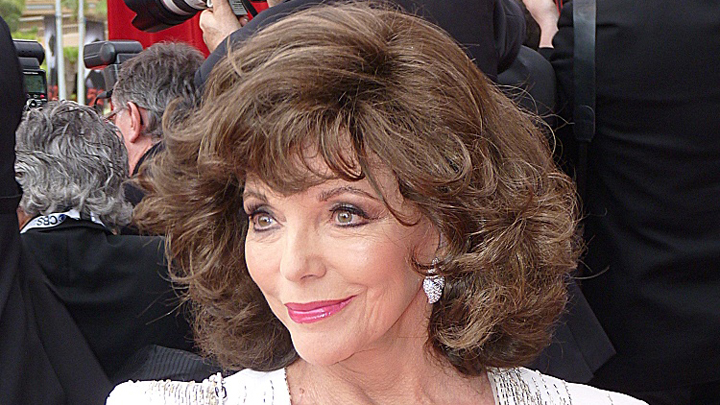 If you've ever been tempted to go into a rage over the state of your local roads, spare a thought for Dame Joan Collins.
Dame Joan has taken her local council to task for a pool of water just off the footpath out the front of her £5 million home in Belgravia home, airing her frustrations on Twitter.
OK @CityWestminster. I'm tweeting a photo in front of this lake until you fix it. I have a LOT of shoes…Ref#69519 pic.twitter.com/cj32eXWH4B

— Joan Collins (@Joancollinsdbe) April 29, 2016
"As soon as it rains here there is this puddle," Dame Joan told the Daily Mail UK
The octogenerian has been taking photographs of herself standing next to the puddle, demanding a response from Westminster Council.
Wasted tweet on bank holiday weekend but I promised a parade of footwear! @CityWestminster get cracking ref #69519 pic.twitter.com/AZdyuQFQc0

— Joan Collins (@Joancollinsdbe) April 30, 2016
"When I call a taxi I always have to tell it to drive past so that it doesn't go through the puddle and splash me," Dame Joan says.
"We take all complaints seriously, including those from our famous residents," a spokesperson for the local council told the Daily Mail.
Do you think Dame Joan's approach to getting the road fixed is a good one? Have you ever contacted your local council about an issue in your area?
Comments