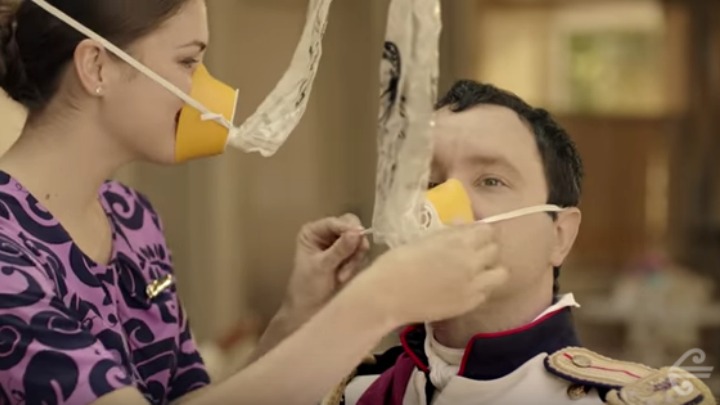 Air New Zealand has released its new air safety video and it features a star-studded cast!
American actress Anna Faris and Kiwi comedian Rhys Darby join Air New Zealand cabin crew for the 'Safety in Hollywood' safety demonstration.
Shot at Warner Bros studios in Los Angeles, the demonstration not only features everything you need to know about air safety but also explores several different film genres as Darby tries to convince the Scary Movie actress to take part.
Faris says she was honoured to have been involved in the video, following in the footsteps of "acting legends" such as Betty White, the cast of The Hobbit and the All Blacks rugby union team.
Darby, who is now based in the United States, was the safety video's producer and says it was a special experience.
"Air New Zealand's safety videos are a Kiwi staple and reflect the Kiwi sense of humour," Darby says.
"I think people will really enjoy watching this safety video as it takes them on a magical ride through the movie-making world, while still bringing to life the key safety messages."
What do you think of the latest Air New Zealand air safety video? Do you like that Air New Zealand injects an element of humour to its videos?
Comments