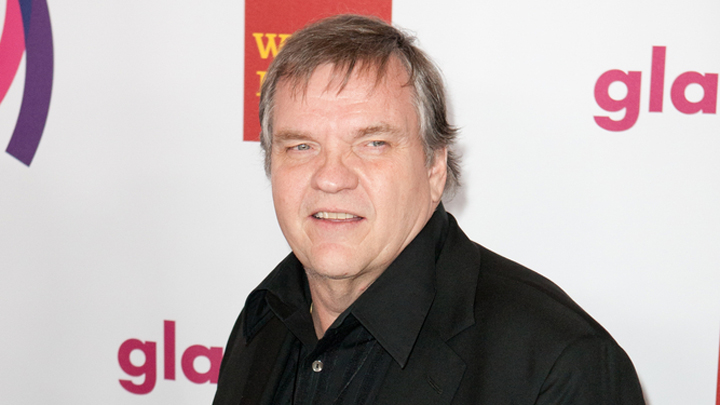 One of the greatest rock stars of our time, Meat Loaf has reportedly collapsed on stage during a concert, and in the middle of his biggest hit, "I Would Do Anything For Love".
The singer was in western Canada this weekend and the Edmonton Journal reported Meat Loaf was performing at the Jubilee Auditorium when he fell down.
Fans were told to exit the venue as emergency personnel arrived at the scene, according to the Journal.
His condition is still unknown at this time.
"He was performing 'I Would Do Anything For Love,' and all of a sudden in the middle of it he collapsed right on stage. We weren't sure at first whether it was part of the act or it was something for real," said fan Lindsay Sundmark.
This isn't the first time Meat Loaf, real name Marvin Lee Aday, has collapsed at a show. In 2011, the "Bat Out of Hell" singer was surrounded by his crew as medics revived him.
TMZ reported at the time the 68-year-old got back up and finished his concert.
He told the audience, "I f***ing fainted. I have asthma … I can't breathe … And then … oh wait, I forgot .. I got poked by a pin and bled half to death … and then I got slapped in the face and my tooth is loose."
During an Australian tour in 2011, Meat Loaf told Fairfax Media his fans shouldn't panic if he collapses on stage.
He said he had been carrying around an oxygen mask onstage since 1967 because of his asthma.
"I would venture to say one out of every two nights I use [asthma spray]. It's like I'll get some sort of asthma attack at every show, so it's not that big of a deal," he told Fairfax Media.
Since the incident, Meat Loaf has made a statement regarding his health.
"His vital signs are stable and normal — he's responsive and recovering well," it said.
"He extends his heartfelt thanks for everyone's support and well wishes, and is expecting a speedy and full recovery.
"Any concert postponements/rescheduled dates will be announced at a later time."
We hope he feels much better soon. Are you a Meat Loaf fan?
Last pic I took of #meatloaf B4 he collapsed at Jubilee Auditorium #yeg tonight. He did not look well. Hope he's ok pic.twitter.com/n3cuKRggkD

— Joel Gotlib (@JoelGotlibCTV) June 17, 2016
Comments