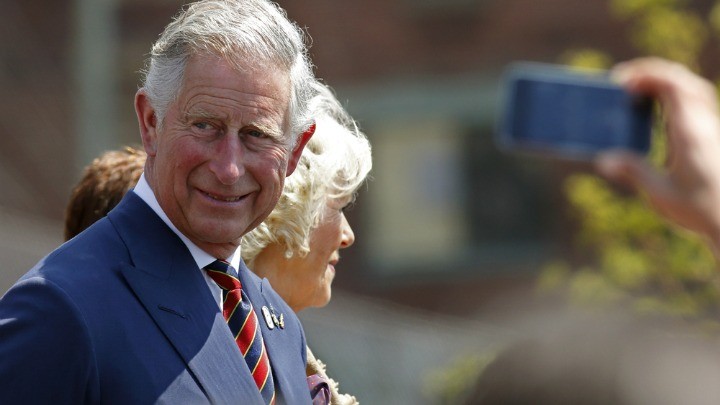 A couple of weeks ago, this picture of an older woman at a public event went viral. We were reminded of it today when we saw the first photos of the Duke and Duchess of Cornwall greeting fans in Sydney today. Can you see why?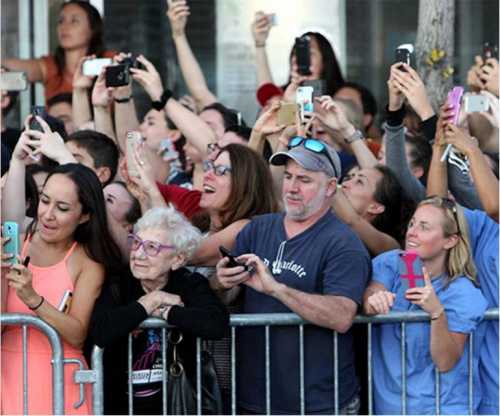 The woman was part of a crowd gathered to watch the arrival of the stars of the new Johhny Depp film, Black Mass. Was her phone in her bag? Maybe she doesn't have a camera-phone, or it wasn't charged. Or maybe it was and she just chose to enjoy the moment for what it was. A fleeting glimpse of celebrity.
As for everyone else, well, they now have a blurry photo of their fleeting glimpse of celebrity. The glimspe they didn't actually even see with their actual eyes, but through a screen.
How times have changed, as one paper reported, "Back in my day, we didn't stare at our phones. We just tried to rip Paul McCartney's hair out if we ever got close enough."
Similar scenes occurred in Sydney today when Prince Charles and Camilla did their meet and greet in Martin Place. Instead of waving to a sea of smiling faces, the future King of England nodded and smiled to the modern-day paparazzi; a crowd of people waving smartphones.
All credit to Charles and Camilla who were quite willing to smile and pose for the many cameras and didn't let their smiles falter for a moment, even when the camera-phones were quite close to their faces.
Are you a selfie-snapper? Would you prefer to have a shot on your phone or the memory of seeing the star or royal figure? 
Comments