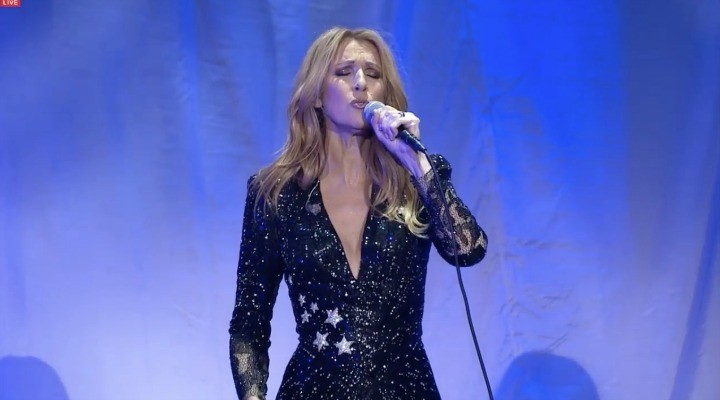 An emotional Celine Dion took to the stage in Las Vegas for her first performance since the death of her husband Rene Angelil.
Dressed in a beautiful gown the singer belted out the first half of her hit song All By Myself before being overcome with tears.
In a video taken by an audience member, Celine is seen holding her hands to her face as she openly weeps in front of the crowd.
Within seconds the audience is on their feet, rallying around the singer with cheers and loud clapping, encouraging her to go one.
Celine has been trying to deal with the death of her husband and former manager since he passed away from throat cancer in January, as well as her brother's death just days later.
She decided to head back to her residency in Las Vegas, where René watched her perform most nights, in a bid to start to heal and move on after his passing.
The poignant song All By Myself hit home for Celine, who is trying to find the strength to support her children and honour her fans who have paid hundreds of dollars to see her perform.
Take a look at her performance here and tell us: does it make you feel for the singer during this difficult time?
Are you a fan of Celine? Can you relate to her feelings of loss and heartache?
Comments