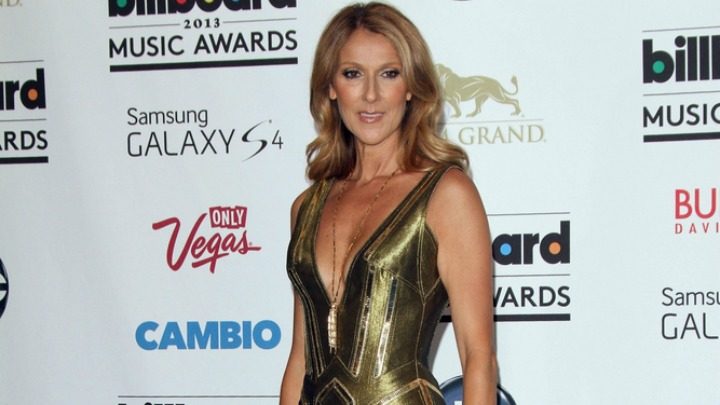 It has been an emotional year for Celine Dion since losing her beloved husband of more than 20 years and her brother Daniel to cancer.
Now Celine says she is ready to talk openly about her last moments with husband René Angélil and how she broke the news of his passing to their children.
Speaking to PEOPLE magazine the Canadian singer spoke about their last words to each other and how she shielded their children from his final moments.
"I closed the door, so the children wouldn't sense anything."
"I got on my knees and I kissed him," she explained. "It was the coldest thing I've ever experienced in my life, but it was amazing. I said, 'Promise me not to worry. I'm fine, the kids are great, we're gonna be okay. It's enough suffering. Just go in peace.'"
Anyone who has been through a similar experience knows how surreal the experience can be and how none of it seems real until your loved one is taken away.
"When they took him away, I chased the truck a little, like it was my kids going to school for the first day," she says.
Celine said that she thought carefully about how to talk to her children about their father's death and decided to use one of their favourite movies to help them understand.
She said the 2009 Disney movie 'UP', a touching story about a man who loses his loving wife, is a favourite with her family.
"Before I told them that their dad was not there, I talked about when we, everybody, gets sick. Then I said, 'Do you remember the movie Up"' she said, adding, "It's one of our favourites."
"'Oh', they said, 'Yes, Ellie went up. You know, she, with the balloons.' And I said, 'Well, yeah … You know, today Papa went up."'
Celine explained that when asking her sons where 'Papa' had gone, all she wanted to hear was 'up'.
"Up is a good thing. Up is uplifting," she said.
The article has received hundreds of comments from people who say they can relate to everything she said and praised her for being so open about the tough topic.
Have you dealt with the loss of a loved one? Are you a fan of Celine Dion?
Comments