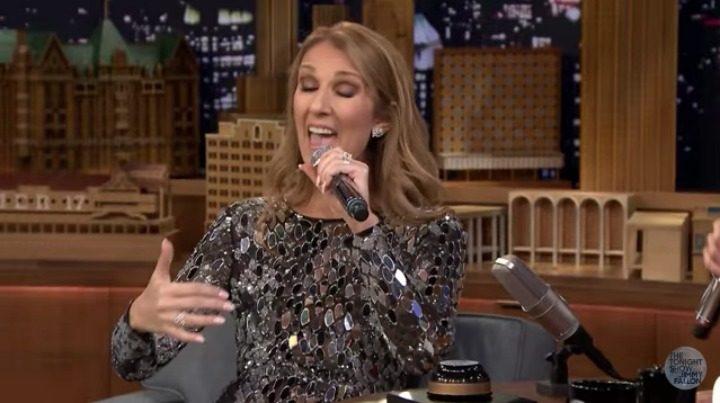 Look out Cher! Celine Dion just nailed an impersonation of the singer on a talk show and was so good she could probably record Cher song's and no one would be able to tell the difference!
Celine was appearing on 'The Late Show with Jimmy Fallon' when she was asked to play a game of Wheel of Musical Impressions with the host.
The game is a regular segment that sees stars try to impersonate other singers while performing silly songs, like nursery rhymes.
Proving she's always up to the challenge Celine belted out 'Frère Jacques' in her best Cher voice before finishing with a few lines from 'Believe (in life after love)'.
She seemed to be having a great time and kept getting up to dance and sing along with host Jimmy.
She later did an impression of Australian singer Sia, who is known for hiding her face with a wig when she performs so that people don't know what she looks like.
Celine poked fun at Sia, holding a toy bear over her face to cover herself before flipping her hair over her head.
Despite all the joking around, Celine still sounded amazing and looked pretty great in a sparkly silver mini dress.
She was there to promote her Las Vegas show where she has a residency, which she returned to in May.
Take a look at Celine belting out the music and let us know what you think!
Was it a good impression? Do you love Celine's voice?
Comments