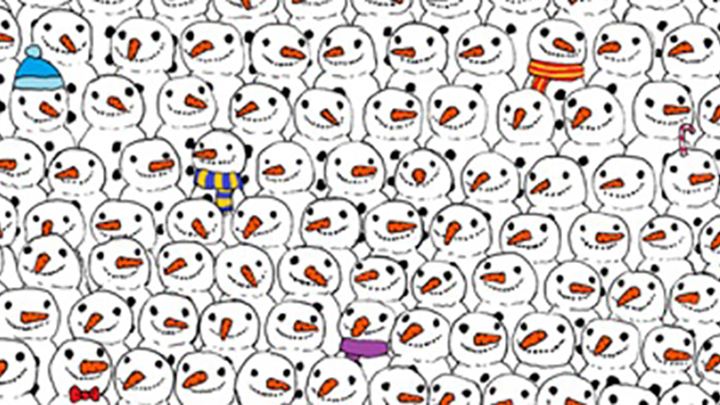 This awesome illustration by an artist from Hungary, Gergely Dudás (known on Facebook as Dudolf) is going viral right across the Internet… Can you find the panda in the sea of snowmen?
The image was posted on Dudolf's Facebook page a week ago and has now at the time of writing achieved 130,000 shares.
Can you find the elusive Panda?
Comments