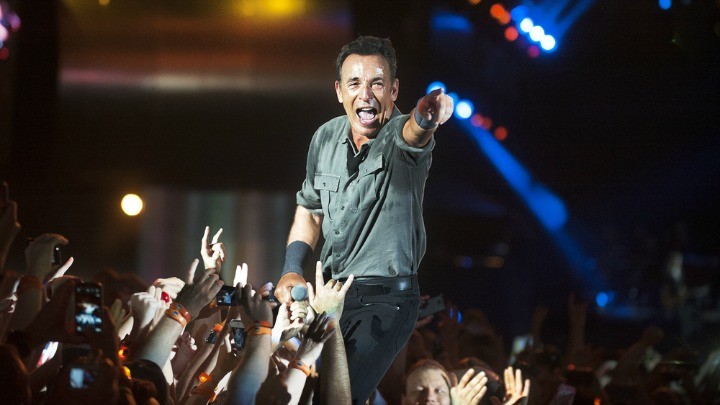 Remember when your parents would write a note to your teacher excusing you for being late to school?
Well Bruce Springsteen just took that idea to a whole new level, writing a note for a young fan at his Los Angeles concert.
Nine-year-old Xabi Glovsky was at the concert with his dad and was holding a poster he had made that read: "Bruce, I will be late to school tomorrow. Please sign my note :)".
Bruce noticed the poster while he was singing on stage and invited Xabi and his dad backstage after the concert.
Not only did Bruce sign the tardy note for Xabi, he wrote the whole thing!
"Dear Ms. Jackson, Xabi has been out very late rocking & rolling. Please excuse him if he is tardy," Springsteen wrote.
Bruce then took a photo with his young fan who couldn't wipe the huge smile off his face.
Bruce, or The Boss as he is called by fans, is well-known for being extremely generous with his fans.
He often pulls people on stage to dance with him and known for playing non-stop for over two hours at his concerts, making sure fans get their money's worth.
Bruce Springsteen signed Xabi's tardy note for school tomorrow. He is as genuine and gracious as you think he is! pic.twitter.com/mmTlxjFveG

— Scott Glovsky (@ScottGlovskyLaw) March 16, 2016
Are you a fan of Bruce Springsteen? What's the best excuse you've ever given?
Comments