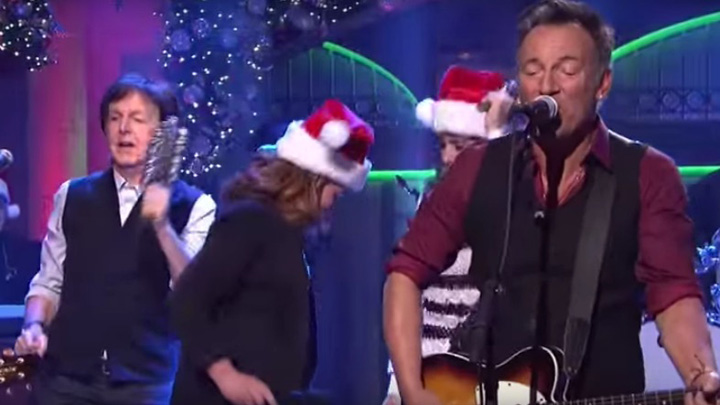 You gotta give it to Bruce Springsteen and Paul McCartney – they might be 66 and 73 respectively but they've still got a lot of rock 'n' roll left in them!
To close out this year's Saturday Night Live program, the boss was joined by the cast and Paul McCartney on jingle bells and backing vocals to sing "Santa Claus Is Coming to Town".
It was a bright, fun and giggly rendition that had us up and dancing.
Take a look and tell us, do you love it?
Comments