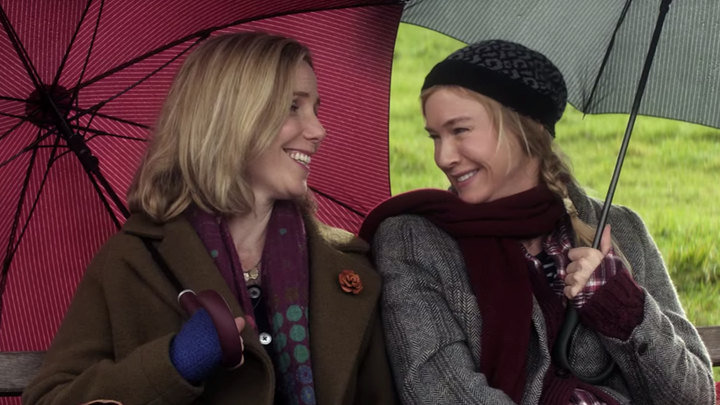 Can you believe that it has been 15 years since we first met Renée Zellweger as Bridget Jones in Bridget Jones's Diary? Where has the time gone? The time has come again to look in on Ms Jones life in the latest in the film series Bridget Jones's Baby.
In the first movie, based on the 1996 novel by Helen Fielding, we first meet the lovable Bridget as she finds herself with a unlovable love life. The romantic interests from the first film Mark played by the debonair Colin Firth, and Daniel, played to max cad by Hugh Grant, do battle for Bridget's heart. They also battle each other in one of cinema's most memorable fight scenes.
(Language Warning)

In the end, Bridget has her "happily ever after" with Mark, or so we think. In the sequel Bridget Jones: The Edge of Reason we pick up with Bridget and Mark's relationship on the rocks and Daniel trying to cleave, his name is Daniel Cleaver, his way into her heart once again. Moreover, we are treated to another fantastic "fight" between Mark and Daniel.
(Language Warning)

The Edge of Reason ends with Bridget and Mark having another "happily ever after" but as we see in the trailer for the new Bridget Jones's Baby that also didn't stick. We are starting to see a pattern for our dear friend Bridget.
The film is an original script from author Helen Fielding, Dan Mazer, and actress Emma Thompson, who also has a role as Bridget's OBGYN Dr Rawling. Bridget Jones's Baby makes the Bridget Jones movies the first film trilogy that has been entirely directed by female directors.
The movie, which is Renée Zellweger's first in six years, also brings back Colin Firth as Mark Darcy, James Callis, Shirley Henderson, and Sally Phillips as Bridget's close friends, and Jim Broadbent and Gemma Jones as Bridget's parents. Sadly, missing from the film is Huge Grant as his character Daniel Cleaver is not involved in the movie at this stage.  The studio may be saving his appearance for an uncredited cameo.
If you are worried about spoilers, there is no need to worry, as there were three endings filmed for the films finale and even the actors don't know which one the studio will use until the movie is released later this year.
Are you looking forward to the new Bridget Jones film? What other Renée Zellweger movies do you enjoy?
Comments