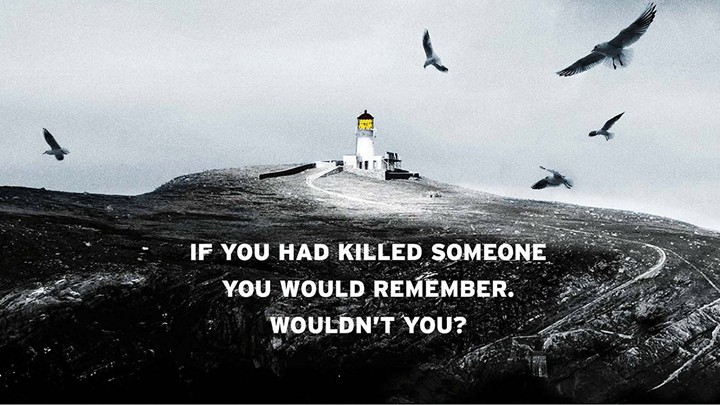 For more reviews and reading recommendations, be sure to follow the new Books at 60 Facebook page!
I was immediately drawn into the mysterious world of Coffin Road by Peter May.
Why a name like Coffin Road, I thought? The title itself was enough to get me interested in discovering more.
What can a man with total amnesia who is washed up on a bleak Hebridean shore have to do with a tattooed and pierced teenager struggling with her own identity hundred of miles away?
Then introduce a body abandoned in a remote lighthouse, a legend of three missing lighthouse keepers and a disgruntled detective with a tendency towards seasickness plus a mysterious binocular-toting traveller in a windswept caravan bristling with satellite dishes, and you have a complex mystery just waiting to be solved. And complex it is, but the disentangling of the plot was immensely enjoyable.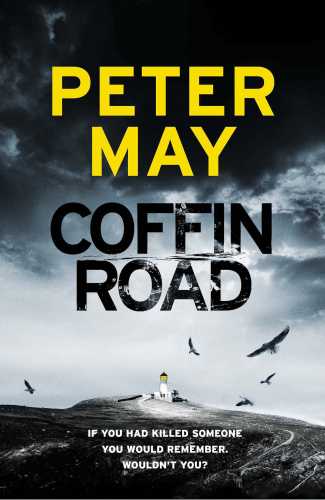 This is the first time I have read anything by the author Peter May, and I found his style extremely readable and hard to put down. As the reader unpacks the layers of intrigue, the characters themselves are well portrayed and easy to engage with. The lonely, troubled teenage girl struggling to understand the recent loss of her father and the mysterious man with amnesia who remembers the name of his dog but not much else. Why is he here on this remote windswept beach and why is there nothing in his cottage or on his computer to identify him or tell him what he is doing there on the island?  And what of the oddly named Coffin Road and where does it lead to.
The reader is  carried along by the urgency of his quest, made more complex by his discovery of a brutally beaten body which he is not sure that he had anything to do with the murder of. Is the fact that he has no memory a result of him shutting this out, but why would he want this unknown man dead? Frustrated by his lack of recall he goes on a journey with only limited knowledge of who or what he is and what his purpose is here in this remote landscape.
The worlds of the three main characters rapidly converge, as we are party to each of their own inner worlds. There are many questions to be answered, and the young girl embarks on her own perilous journey to find out what has happened to her father. Her discoveries leave her vulnerable and wondering if she ever knew him at all as she puts herself in immediate danger.  Likewise, the detective stolidly unpacks the layers of  forensic evidence concerning the mystery man's death in order to find a satisfactory conclusion. But this is not easily done, and the quest is further complicated with the harsh elements and the remote isolation of the murder scene.
I thoroughly enjoyed this book and to tell more would give it all away, but I found it a captivating read, and even as the loose ends began to be tied up, there were still plenty of surprises to hold my attention. It was extremely well researched, and this was evident as the reason for the man's amnesia becomes apparent when his role is revealed. The writer also manages to capture the wild beauty of the Hebridean landscape, and this bleak but beautiful landscape is a fitting backdrop which reflects the isolation of each characters' own inner journey toward resolution. I will certainly be seeking out more work by Peter May and would thoroughly recommend this book to anyone who wants to curl up and escape with a great mystery.
Coffin Road by Peter May is published by Hachette Australia and available now from Dymocks:


Join Books at 60 on Facebook, or sign up for our weekly newsletter below for more great reading recommendations!

Comments