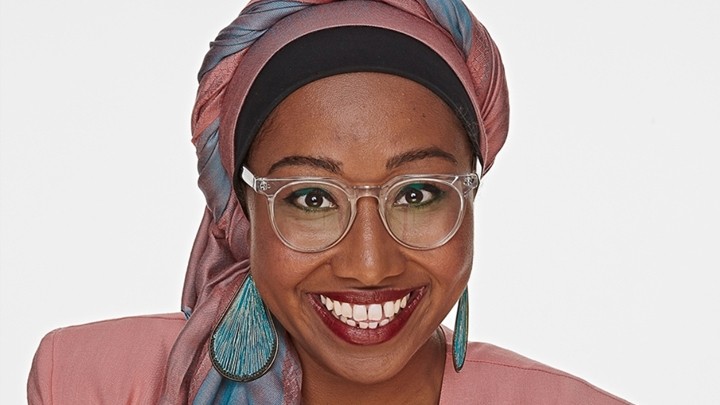 I found the prologue of Yassmin's Story – Who Do You Think I Am? by Yassmin Abdel Magied intriguing and wanted to read more.
To me, Yassmin, in the early part of her book, writes with a degree of naivety. For example, "… to lump all the Muslims together when talking about Muslim issues is hugely problematical". Many of us are above this and at this point I asked myself, who is her audience? Her explanation of Sharia Law and how its original meaning and 'fluidity' was lost when the English and Dutch translated and wrote the laws down in English was interesting.
Yassmin's account of her early years isn't chronological. One minute she is ten, a little later she is 6 and quite often the reader struggles to know her age. This becomes a trend throughout the whole book and is perhaps why I found it somewhat tedious.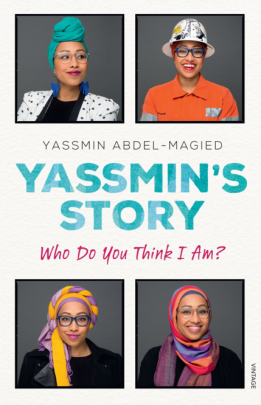 High school was a rewarding experience and opened some great opportunities, such as debating. I was able to identify with her dislike of the media (for different reasons). To her, they are responsible for the association of Muslim / Islam with the Arabs. The term 'Jihad' she says was 'hijacked' and turned into "a colloquial reference to any violent act committed by a Muslim".
Yassmin's involvement with Al Nisa Ladies Organisation was also her introduction to working with the government. She saw government as, "bumbling older people who didn't understand how to live as Muslims, but who could provide support and finance". My comment here is that Yassmin is a clever young lady with rather high expectations of what others should understand.
We find well into the book that she wants to be an engineer. She labels Year 10 and the discovery of "building stuff" a "panacea". She reveals that she has a passion for Formula 1 cars. In being in this class of mostly boys, Yassmin learns that "banter and language allowed her to negotiate masculine environment". Yassmin's involvement in motor racing is fascinating and in particular, the way she uses language in order to be accepted.
Yassmin sees the need for resilience, but also to be, "strong enough to avoid sin". The need for physical strength, she sees as being the only visible difference between men and women. Strength is very important to her so she joins the gym. Yassmin loves the feeling of power that this gives her.
I wondered how old she was when she first started at the gym which was yet another way to be "in with the lads". In 2007 when she graduated from school (age not given) Yassmin took up boxing. I was pleased when she actually got thoroughly beaten. At this stage in her story, I believed her to be way too arrogant.
She was politically active right through high school and her story now moves back to Al Nisa. At the age of 15, at a political rally, Yassmin recognises the power of a crowd. Thanks to a very sensible father, Yassmin is rescued from more extreme activism.
It is not until Chapter 13 that I have a growing liking for Yassmin. She never blames race or gender and also recognises her own good fortune and privilege. Yassmin's learning curve is continuous and she embraces being invited to join organisations such as the Board of Queensland's Museum. This leads to other opportunities.
Chapter 15 reverts to 2007. Some of the language she chooses to use such as "Dude, I won! …. and "that was like heaps old hey", I found off-putting.
While still at University, Youth Without Borders is Yassmin's main social focus. A particular speech she decided to practise on her Engineering University colleagues highlights her personality. She was 'dumfounded' when the response from one was, "It was okay, but why should I care?"
I admired the way she has time for her 'social life' which included YWB, (had to remember what this term was), and her Formula 1. Her need to belong is clear. Meeting with famous identities associated with being 2010 Young Queenslander of the Year have been highlights in her life.
I applauded remarks toward the end of her book such as the one about "oppressed women"….. "their Islam is not the cause of their oppression, the cause is usually the regime they are in, their economic circumstances or their patriarchal environment and culture".
The final chapter titled, "Life on the Rigs" where Yassmin is still trying so hard to be accepted and fit in was very appropriate but also a reminder that she is definitely not the norm but a very exceptional person with exceptional parents.
Yassmin's Story – Who Do You think I Am by Yassmin Abdel Magied is available now from Dymocks.


Join Books at 60 on Facebook, or sign up for our weekly newsletter below for more great reading recommendations!

Comments