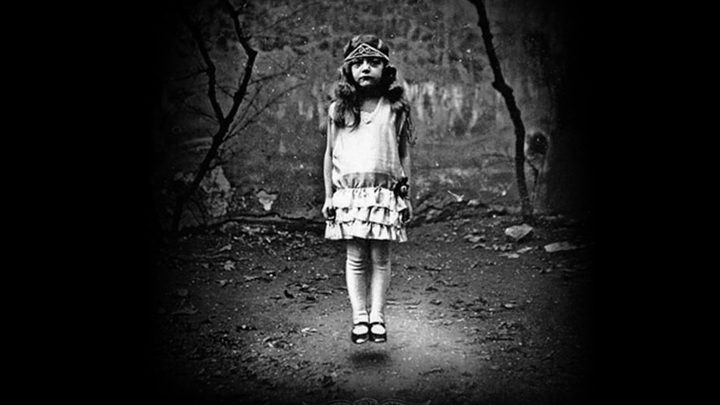 Miss Peregrine's Home For Peculiar Children by Ransom Riggs is a strange book, and not only in title. Lest that comment lead a reader astray, I must say immediately that although the story itself is decidedly quirky, it is an enjoyable read.
Riggs uses a great number of photos to illuminate the script. They are fascinating, certainly adding to the effect, but he writes with such a delightfully descriptive ability the photos are almost superfluous.
An extract:
"A vast, lunar bog stretched away into the mist from either side of the path, just brown grass and tea-coloured water as far as I could see, featureless but for the occasional mound of piled up stones. It ended abruptly in a forest of skeletal trees, branches spindling up like the tips of wet paintbrushes, and for a while, the path became so lost beneath fallen trunks and carpets of ivy that navigating it was a matter of faith… I scrambled over a giant trunk slick with moss, and the path took a sharp turn. The trees parted like a curtain and suddenly there it was, cloaked in fog, looming atop a weed-choked hill."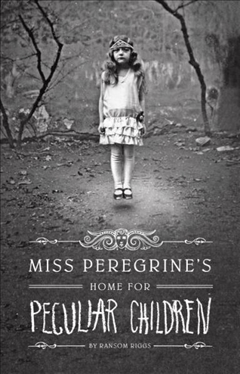 Jacob is a young man with few friends, over-protected, growing up in a wealthy family that owns a series of stores through Florida. He has a special relationship with a grandfather who was a Polish orphan and the only member of his family to escape before the start of World War Two. The old man plies him, as an infant and as he grows through his teen years, with stories of strange children at an orphanage on an isolated island off the coast of Wales; he shows Jacob a number of old photographs he keeps tucked away in a cigar box, including pictures of an invisible boy and a levitating girl.
Grandfather dies, lying in his grandson's arms. As he draws his last breaths, he offers a group of cryptic clues including, "Emerson – the letter… go to the island."  It is all so strange but later, when given the old man's ancient, tatty copy of The Selected Works of Ralph Waldo Emerson, Jacob discovers a letter written to his grandfather. 'Dear Abe,' it begins and is signed, 'Headmistress Alma Le Fay Peregrine.' The letter poses more questions than it answers but has the effect of drawing Jacob to Cairnholm Island off the coast of Wales, accompanied by his father.
On arrival, Jacob crosses the island, fighting his way through waist-high weeds to approach a house described by his grandfather as big and rambling and fun-filled; what he sees before him, though, is "…no refuge from monsters but a monster itself, staring down from its perch on the hill with vacant hunger… skins of scabrous vine gnawing at the walls…"
It is difficult to say a lot more without using spoilers. I enjoyed what is Riggs' first novel and, if we gave a star rating, would happily give it four. The story is, at times, dark, varying between eerie, quite scary, humorous and, finally, touching. It is spoiled only by what seems inappropriately smutty stories coming from some characters. Other than that, Miss Peregrine's Home For Peculiar Children is an excellent read, and entertaining. It has a number of twists and requires a mind prepared to consider, among other things, Peculiars and Ymbrynes. Consider what? Ah, you'll just have to read the book. You will not be disappointed.
I can't help myself. Here is another excerpt as a tempter:
"It was an almost too perfect morning… like stepping into one of those heavily retouched photos that come loaded as wallpaper on new computers: streets of artfully decrepit cottages stretched into the distance, giving way to green fields sewn together by meandering rock walls, the whole scene topped by scudding white clouds. But beyond all that, beyond the houses and fields and doddering sheep like puffs of cotton candy, I could see tongues of dense fog licking over the hills , where this world ended and the next one began…"
My copy of Miss Peregrine's Home For Peculiar Children was purchased from Dymocks using one of their 'thank you' vouchers given every day to Starts at 60's community bloggers.
Comments