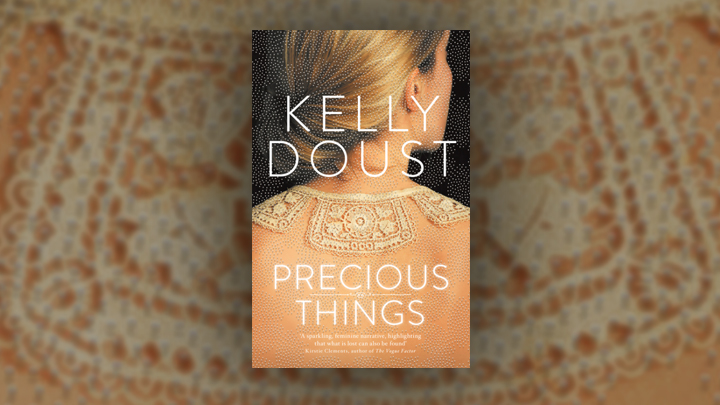 Precious Things is a delightful mix of modern times and times past. Kelly Doust, the author has written books on vintage clothing and on craft. The idea for the novel came to her as she wondered about the ownership of various vintage pieces.
In the novel, Maggie, an ambitious young woman in one of London's auction houses is intrigued by a delicately embroidered and beaded collar. She takes it home to clean it up as she wonders about its background.
The story is then told from different viewpoints. We follow Maggie's professional and personal story and her attempts to track down the owner of the collar. In the meantime the reader is told the story of what is happening to the collar. And what a journey it is! Embroidered in France in1891, the collar goes to the Far East, Italy, Istanbul and London and is changed by a variety of interesting and colourful characters.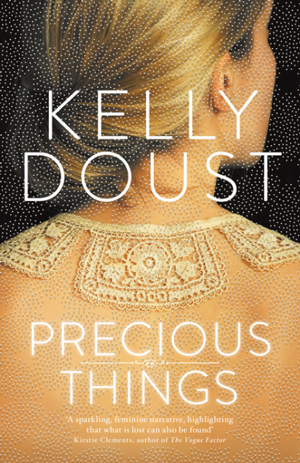 Doust keeps a strong control of these intertwining threads of her story. She is a skilful storyteller who presents vividly her characters and settings.
Eventually a young woman Maggie meets while researching the collar finds her true identity in one of the links with the collar, so the two strands come together.
Maggie is very much a modern young woman, and as an older reader I became exasperated at her believe she could have it all. In the end, 'precious things' has its literal and metaphorical meaning, and Maggie comes to realise the value and importance of both.
This is a light and entertaining book, which if you enjoy vintage things, and a well spun yarn, I'm sure you will enjoy.
Precious Things by Kelly Doust is available now from Dymocks.


Join Books at 60 on Facebook, or sign up for our weekly newsletter below for more great reading recommendations!

Comments