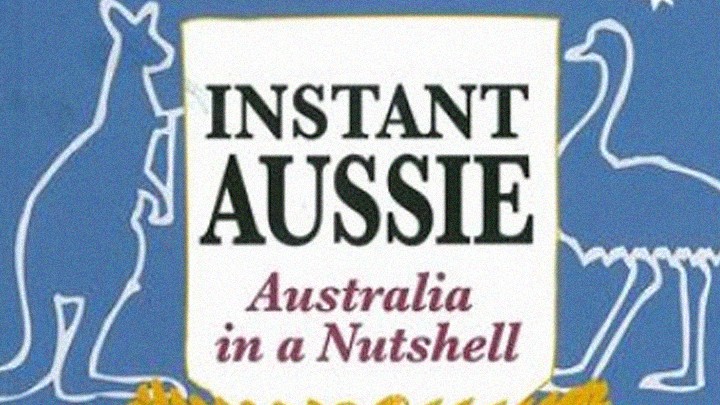 Born in America, I can tell you that Americans have a real fascination with Australia. I was lucky enough, about 15 years ago, to be able to come to Australia and with the exception of missing my family in the US, I have no regrets.
I will admit that I still do not have Aussie down pat but with Jason K Foster's Instant Aussie – Australia in a Nutshell, I may make progress.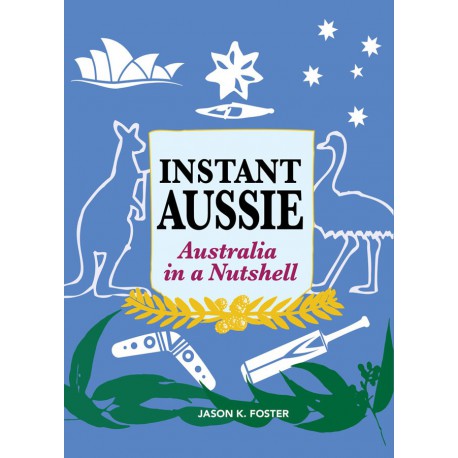 I love this book!
I will take for granted that the author isn't "having me on" and that what he writes is correct.  He talks about the natural wonders of Australia such as Kakadu, Monkey Mia and the Twelve Apostles.  There are also our controversies such as the Rum rebellion, the disappearance of Harold Holt and the baby Chamberlain case.
There is a section on famous Aussies that covers a fair section from Paul Hogan to Germaine Greer.  Even a section on the boat people and what makes an Aussie.
There is a rather large devotion to Aussie language (as you would expect!).  Many of our phrases come from the indigenous people and the rest … well, from the brilliant ability of the Australian to find their own way.
Jason covers everything Aussie.  In the book, he explains how Australia came to be, from Dreamtime to current day, touching as well on the Digger spirit that is such a large part of why our hearts beat as they do.
He explains Aussie speak, sports, our heritage and history and how we came by some of our habits.  Perfect explanation of Aussie for anyone who thinks they know or those who REALLY want to.  There is just so much info in here.
It is a glorious book and would be a wonderful gift for anyone with an interest in Australia!!!    The perfect unique gift at any time of year, Christmas, birthday, thank you or just because you want to make someone smile.  There isn't really anything in this book that you would want to hide from your kids.  In fact, I intend to share this with my grandkids so that they can better understand what I love about this awesome country and it's people.
Instant Aussie – Australia in a Nutshell by Jason K Foster is available now from Dymocks.


Join the Starts at 60 Book Club for more great reading recommendations!



Comments