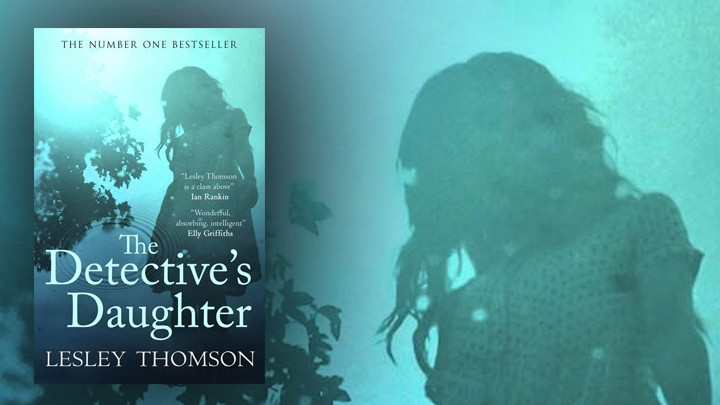 This is a novel worthy of a five-star rating.
My sister Ann had read Lesley Thomson's The Detective's Daughter and its sequel, Ghost Girl, and asked if I was familiar with the author. I said no. Thus, because my lovely sister was rapt – and had every belief I would be – she bought me copies of both.
I enjoy a well-written psycho-thriller and read every book by a couple of authors whose work is to my taste, as well as others who sometimes step up to the plate – and, on occasion, those who miss it entirely. If Thomson maintains an ability to write as well as she does, and to generate and maintain the same level of interest through her later works, I will be hooked. It may even be that I have a new favourite in the genre.
A longish novel, I read this over three nights, finding it hard to put down. While the plot is simple and the characters relatively few, I found it difficult to accept the need for essential shut-eye! Time and again I had to read on through just one more chapter and thus, an early riser, found myself reading past midnight and failing to get the full amount of beauty sleep.
Stella Darnell's dad, Terry, was a senior detective, retired, whose bête noir, his one unsolved case, was the murder nearly thirty years earlier of the beautiful Kate Rokesmith. The evidence seemed to point towards her husband being the culprit, but was it so? The old copper never gave up on the case, even into retirement, and was following a possible lead when found dead in his parked car, victim of a heart too long overtaxed.
Stella – who owns a professional West London cleaning company – starts to tidy up her father's house. She finds boxes of paperwork relating to the Rokesmith death and, despite herself, is drawn into the mystery of Kate's death. The death would change the lives of a number of people. Her husband, Hugh, went overseas in his work and their four-year-old son, Jonathon, was put into a boarding school where he was bullied.
This is an exceptional murder mystery in which the author provides detailed personal profiles of the characters involved, as well as their inter-relationships, and the memories of those who knew of the murder but never discussed their knowledge of it. As owner of a cleaning company, Stella has an ability to find and clean the slightest veneer of grime, a skill she carries over into her sleuthing. Her attention to detail is what drives her from clue to clue in her new field of endeavour.
Along the way, Stella meets Jack. Jack is strange, but Jack also becomes a major part of the story. You will have to read the book now to find out why… and why I felt it worthy of five stars!
One final note: This is a well-planned book, one that does not suddenly dash headlong to its conclusion, another reason it appeals as much as it does. Oh, and in the end an unspoken promise.
The Detective's Daughter is available in paperback and ebook versions from Dymocks
(Fact- The Dymocks ebook is less expensive than other ebook sellers!)


Join the Starts at 60 Book Club for more great reading recommendations!




Comments