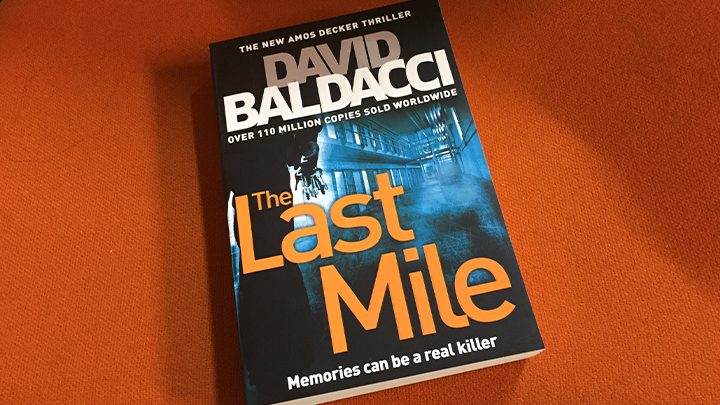 Ex-detective Amos Decker suffered a life changing head injury when he played professional football as a young man. His accident resulted in a condition known as Savant Syndrome, where the sufferer demonstrates extraordinary abilities far in excess of what is considered normal. In Decker's case, he has gained a phenomenal memory.
The Last Mile by David Baldacci is the second mystery to star this tragic and remarkable character.
Decker is still suffering from the devastating loss of his wife and only daughter. They were murdered in his home two years previously. Overwhelmed with grief, his life spiralled out of control and he lost his job, his home, and his self-respect.
It is only when teenagers are gunned down in a shooting at a local school, and Decker's special skills can help to find the killer, that he goes back to work with the help of his former partner, detective Mary Lancaster.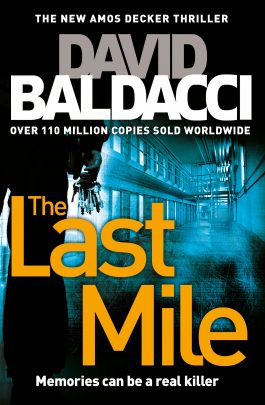 As the investigation deepens, new evidence reveals that one of the weapons used in the shooting was the same as that used to kill Decker's wife and daughter. The case turns even more personal as he attempts to track down the killer. This new adventure takes Decker to a new case where he will be required to test his special skills to the very limit of his endurance.
David Baldacci is a worldwide bestselling novelist. His books are published in over 45 languages and in more than 80 countries, and have been adapted for both feature film and television. Whilst researching his novels, David Baldacci has been inside the buildings of some of the world's leading intelligence agencies, meeting real-life spies and intelligence leaders. Some of his bestselling novels include Absolute Power, The Camel Club and, also featuring Amos Decker, Memory Man. David is also the co-founder, along with his wife, of the Wish You Well Foundation®, a nonprofit organisation dedicated to supporting literacy efforts across America.
The Last Mile by David Baldacci is available now from Dymocks.

Join Books at 60 on Facebook, or sign up for our weekly newsletter below for more great reading recommendations!

Comments