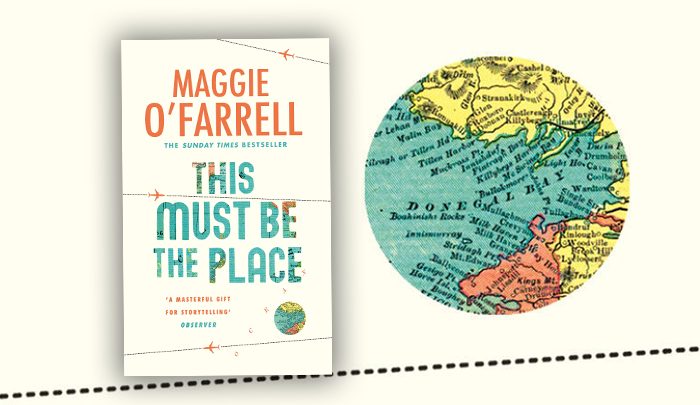 This Must Be The Place, by Maggie O'Farrell is an intriguing story of Marriage what holds it together and what can pull it apart. Each chapter is from the viewpoint of different character, in different time zones. While somewhat confusing in the beginning, the unique way some chapters are written pulls the reader into the story. For example, one chapter is written in the 3rd person, another has footnotes letting us into the humorous inner workings of a teenage brain, whilst another is images from a movie memorabilia catalogue. Each chapter provides a link to the main story, whist also providing a story of its own.
Daniel has a complicated life, with a father he loathes and children he never sees, he lives in Ireland with his reclusive, somewhat eccentric wife, Claudette, and their two children. Claudette is possessive of her privacy and feels the need to shoot at people over the fence if she feels they are coming too close. Daniel is preparing to return to America for his Fathers 90th Birthday, when driving through the 12 gates to reach the main road, hears a familiar voice on the radio. The announcer advises his listeners that it is the voice of Nicola Junks who died shortly after the recording was made. Daniel is stunned, Nicola is an old girlfriend and the recording is close to the last time he saw her. He had left her unconscious on a forest floor with his best friend Todd. Was Todd lying, was she dead, was he responsible for her death?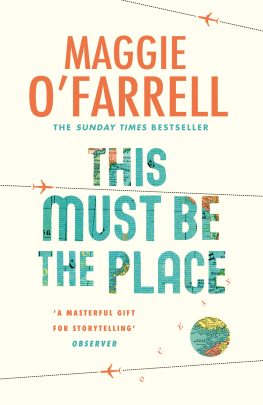 We time travel to 10 years earlier, when Daniel on a road trip in Ireland with his grandfather's ashes (left in behind decades before by his grandmother). He discovers Claudette and her son, Ari, broken down on the side of the road. Claudette discovers that Daniel is a linguist and asks him to help Ari with his stuttering. Daniel realises that Claudette is Claudette Wells, the famous (or should I say infamous) actress who disappeared at the height of her fame.
The book plays out with each chapter jumping backwards and forwards in time, introducing new characters and storylines. Niall (Daniels son) about to make his weekly visit to a clinic to have treatment for his skin condition. The last one before his father disappears from his life. Who is the woman in the waiting room and why did she pass his father a note? Daniels mother who, when engaged to his father, met the man of her dreams but made the decision to marry Daniels father anyway, why does she put up with his father? Claudette's prior life, and how she orchestrated her famous disappearance. Lucas, Claudette's brother and his wife, who are desperate to have a child, and help Claudette disappear. Ari, how does the disappearance impact on him? A media interview with Timou (Ari's his natural father) years after Claudette's disappearance, does he know where she is?  All linked with Daniel struggle to come to terms with the decisions of his past. If he is right can he forgive himself? Will Claudette forgive him? Can their marriage survive the pressures that strive to drive them apart?
Whilst it sounds like a dark book it is also extremely humorous. The dialog of the trip between the 12 gates, and the comical counting by the children with their never ending dialogue while Daniel is trying to comprehend what is being said on the radio, had me laughing out loud on the bus, each chapter left me wanting the next, whilst also wanting to hear more about the last. Highly recommended.
This Must Be The Place, by Maggie O'Farrell, published by Hachette Australia is available at Dymocks.


Join Books at 60 on Facebook, or sign up for our weekly newsletter below for more great reading recommendations!

Comments