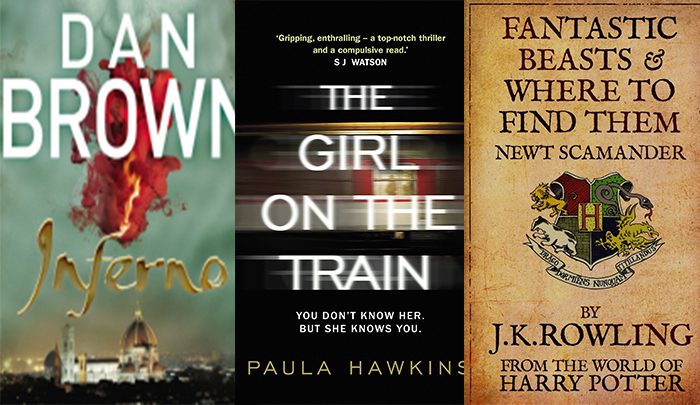 There are so many great books being made into movies this year, and many of them will be hot favourites come Awards season. If you think the book is always better than the movie, here are Dymocks' top 5 picks you must read before they hit the big screen.
The Light Between Oceans – M. L Steadman
Movie Release: Sept 2016 – Starring: Alicia Vikander, Michael Fassbender, Rachel Weisz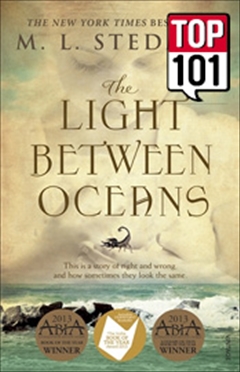 This mesmerising Australian novel has been a bestseller around the world and we appreciate nothing more than a great Aussie success story. The film adaptation stars the 2015 Oscar winner Alicia Vikander and superstar Michael Fassbender and was filmed in the stunning landscapes of Australia and New Zealand. Come award season these will be the performances everyone is talking about!
View the trailer here.
To read Karen's review click here.
The Girl on the Train- Paula Hawkins
Movie release: Oct 2016 –  Starring: Emily Blunt & Justin Theroux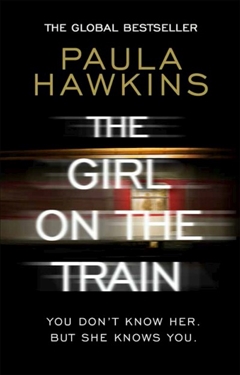 The Girl on the Train has been the book everybody has been talking about for the last year! This compulsive, psychological thriller will change your view of other people's lives. If you haven't read it yet, you need too. In Australia the book has sold over 200,000 and more than 11 million worldwide.  It has been a consistent bestseller, spent 13 weeks on the New York Times bestseller list and truly is one of the most amazing author success stories we have ever seen.  The trailer for this film looks absolutely amazing and with another book slated for this year Ms Hawkins won't be leaving the best-seller lists anytime soon.
To view the trailer, click here.
Highest Duty –  Chesley "Sully" Sullenberger (movie is titled "Sully")
Movie Release: September 2016 Directed by Clint Eastwood, Starring Tom Hanks & Laura Linney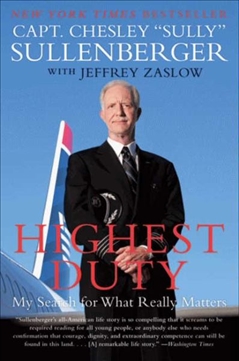 On 15 January 2009, the world witnessed one of the most remarkable emergency landings in history when Captain Chesley 'Sully' Sullenberger glided US Airways Flight 1549 onto the surface of the Hudson River, saving the lives of all 155 passengers. This is the incredible story of the man, his journey and the actions that made him a hero.
Movie Release: October 2016 – Directed By Ron Howard & Starring Tom Hanks.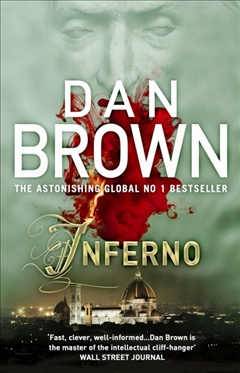 Inferno sees Tom Hanks reprise his role as Robert Langdon in the film adaptation of Dan Brown's international blockbuster. In the heart of Italy, Harvard professor of symbology Robert Langdon (Tom Hanks) is drawn into a harrowing world centred on one of history's most enduring masterpieces …. Dante's Inferno.  After waking up in hospital with amnesia, Professor Langdon and doctor Sienna Brooks (Felicity Jones) must race against time to foil a deadly global plot.
View the trailer here.
Fantastic Beasts and Where to Find Them – J.K Rowling
Movie Release: November 2016 Directed by: David Yates (director of the last 4 Harry Potter Films), starring Eddie Redmayne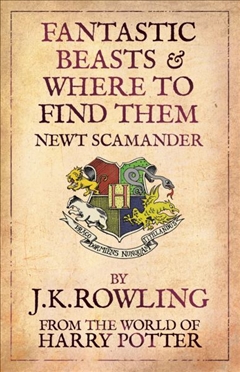 Fantastic Beasts and Where to Find Them, is an upcoming film written by up and coming author 😉 J. K. Rowling in her screenwriting debut and inspired by Rowling's book of the same name! The book itself is a spinoff/ prequel to the Harry Potter series. It tells of the adventures of writer Newt Scamander in New York's secret community of witches and wizards seventy years before Harry Potter reads his book in school. Hold on to your broomsticks!
View the trailer here.
Share with us, what's your favourite book to movie adaptation?
There's still plenty of time to read these books before the movie release, just click below to be taken to Dymocks website.

Join Books at 60 on Facebook, or sign up for our weekly newsletter below for more great reading recommendations!



Comments