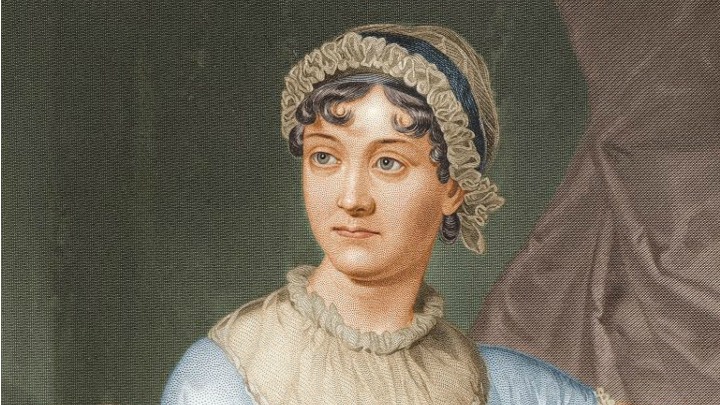 I am unabashedly a fan of Jane Austen, a Janeite if you will.
An eagerly anticipated pleasure is to read some, if not all, of her six novels yet again. This year I have the added delight (I hope) of seeing a lesser-known Austen work,  Lady Susan brought to life as Love and Friendship.
As you may know, Jane Austen died at 42, some would say at the height of her powers – what could she have produced had she lived to 91, as did her brother?
These questions were asked by Virginia Woolf in her  article "A review of the publication of R.W. Chapman's edition of the Novels of Jane Austen, in Five Volumes." see full article here.
I had a little giggle at the opening paragraph:
Anybody who has had the temerity to write about Jane Austen is aware of two facts: First, that of all great writers she is the most difficult to catch in the act of greatness; second, that there are 25 elderly gentlemen living in the neighborhood of London who resent any slight upon her genius as if it were an insult offered to the chastity of their aunts.
Yes, it is true, but Ms Woolf, it is not only "25 elderly gentlemen" who protect Ms Austen's reputation. There are Jane Austen Societies all over the world who not only revel in "all things Jane" but discuss in great detail the gloves which may have been worn, the decorations most appropriate in a country house or the amount of detailing on a Regency gown.
Ms Woolf goes on to say: It is impossible to say too much about the novels that Jane Austen did write, but enough attention perhaps has never yet been paid to the novels that Jane Austen did not write. Owing to the peculiar finish and perfection of her art, we tend to forget that she died at 42, at the height of her powers, still subject to all those changes which often make the final period of a writer's career the most interesting of all.
The review then goes on to discuss Persuasion the last book completed by Jane Austen before her untimely demise. Of course, Ms Woolf's view of how Miss Austen's writing may have changed is purely speculation. I must say however that reading this article has given me a new way of approaching Persuasion, perhaps a new appreciation of this novel.
But you don't need me rehashing Virginia Woolf, herself one of the great writers of her age. So she will have the last word, in her own words: Her satire, while it played less incessantly, would have been more stringent and severe. She would have been the forerunner of Henry James and of Proust—but enough. Vain are these speculations: she died "just as she was beginning to feel confidence in her own success."
Virginia Woolf on Jane Austen was originally published in the New Republican
Books by, and about, Jane Austen and Virginia Woolf are available from Dymocks.

Join Books at 60 on Facebook, or sign up for our weekly newsletter below for more great reading recommendations!



Comments