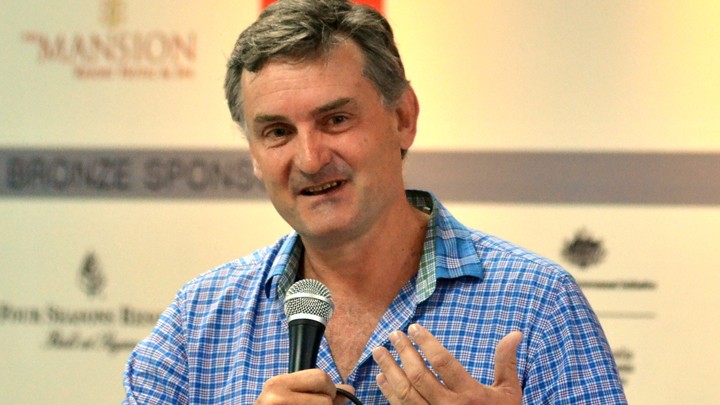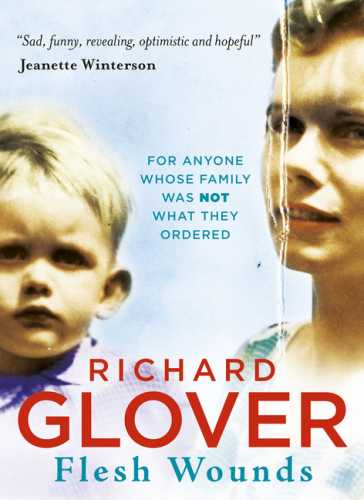 Richard Glover is a well-known media personality with his programmes on ABC radio and his columns in the Fairfax press.
This memoir Flesh Wounds presents the man behind the relaxed and witty person we know from the media; a man with a mother who invented her past and an often absent father. In the book, Richard Glover is coming to terms with his conception and his unusual upbringing. His mother ran off with his English teacher and his devastated father often left him alone for long periods. When his father was present, he was often very drunk. One of his father's friends, Steve Stephens, stepped in to provide the nurturing he needed. For the first three years of his life in New Guinea, it was his nurse Danota.
I found this a very sad book, although it is not without the trademark Glover humour.  I found it sad because of the vulnerability Richard Glover was willing to share.
But, the book is also inspiring.
I think the main point Glover is making is that while many have inadequate childhoods, we do not turn out insane, self-harming or miserable. We find the love we need elsewhere. Richard Glover found that love with Debra Oswald, herself a noted Australian writer, and the family they established with their sons Dan and Joe.  Debra's parents are also part of that supportive love.
Glover's favourite dinner party game is: Who has the weirdest parents? And as life goes on he has found he doesn't always win.
The book also challenges the stereotypes of Australian life with the downtrodden little woman and unfeeling male. Those who have read Glover's columns will be used to this view.
Flesh Wounds is an interesting title. While wounds from our past hurt, they are only superficial. However, what really wounds are the wounds from 'flesh and blood'. Both are true.
I think people over sixty would enjoy this reflection on family life. We have experienced and seen enough to know the past does not have to dictate the present, but we know the past, quite often, takes some getting over.
This is a book that I can recommend for enjoyment and reflection.
Flesh Wounds by Richard Glover is available now from Dymocks.


Join the Starts at 60 Book Club for more great reading recommendations!



Comments