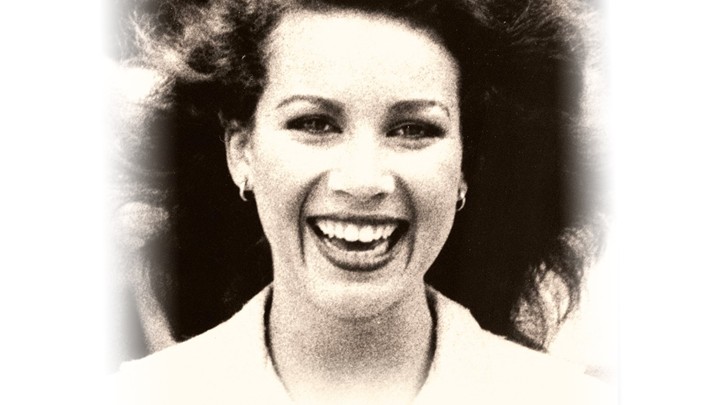 They're called "mnemonics", little memory triggers. We all have them, and thus it is with me. On the day I learned about the discovery of Anita Cobby's body, I remember I was driving between Queenstown and Zeehan. On hearing the news, I had to stop the car because of the impact the information had on me. Not that my shock was anything like that experienced by those directly involved, those for whom it was a life changing experience.
Today, 4 February 2016, is the thirtieth anniversary of the day on which Anita's body was discovered. The book, Remembering Anita Cobby, by Mark Morri, is aptly named and perfectly timed. It serves two purposes: reminding us of a crime perhaps forever in the recall of every one of us and, especially, how her husband, John, is now coming to grips with her loss after the passage of three decades.
On beginning this book, it was hard to fully understand John Cobby's inability to accept his wife's loss. Empathy, however, increased with understanding as the book progressed.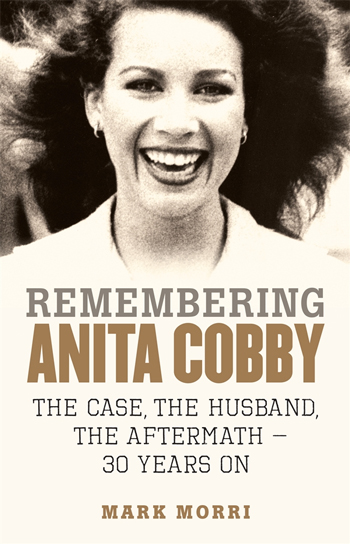 John and Anita Cobby were a young couple who lost a baby to a first trimester miscarriage. The loss had a greater effect on John than it did Anita. She was accepting of the loss and believed they would have further chances for family, so convinced him they should head off overseas on the great adventure. Eventually, broke and having to borrow from family, they returned to Sydney.
It was mid-1985… Anita was restless. She made no secret of the fact that she hadn't wanted to come back. John…had his fill of travelling…and was starting to think about a family. It was the last thing Anita wanted. The young couple decided to have some mutually agreed time out.
They kept in regular contact and apparently spent a night together just a week before Anita disappeared while walking home from a suburban Sydney railway station. She was found in a field on the following Tuesday.
The trauma Anita underwent in the last hours of her life is well chronicled. Suffice to say, Police and public alike were stunned. John, driving up the Pacific Highway to see if his missing wife had decided to spend a couple of days, unannounced, at Shelly Beach, heard of the discovery of a body on radio 2SM. He stopped at an emergency phone, got through to Anita's parent's home and was told, "You've got to get back here, John."
As it became clear his wife had been found, dead, John's life effectively ended. First trauma was being asked to perform the official identification, something he refused, leaving that to Anita's father. Second trauma – and obviously based on the fact a large percentage of domestic homicides are performed by a family member – was having the Police ask if he killed her or paid someone to do it.
John Cobby withdrew greatly from life. He made every attempt to close himself off from everything that happened at the time. He changed his name, dropping Cobby and assuming Francis – his third given name – as his new surname. John's story is harrowing, but interesting. It is eminently readable.
Chapter 15 is titled An epiphany. Shock and anger are the uppermost emotions for John when he learns a memorial ceremony is being organised for the 29th anniversary. John is bewildered, confused and then angry. What the f***! Why are they doing this now after all these years? But at least it brings him far enough forward to contact a reporter from the time of the original crime, one who became a good, personal friend, Mark Morri.
Morri was a young crime reporter in the mid-1980s who went on to cover major events including the Port Arthur massacre and the Ivan Milat case. Friendship with John Cobby (who resumed his original family name by deed poll last year) was a starting point but, through his contacts, Police files, photographs and court transcripts were scoured for factual background to the book. The writing is clear and carries a level of compassion that helps the reader gain an understanding of the hell his friend went through. A stressful ordeal, it may well cause the reader's eye to moisten.
Remembering Anita Cobby is a worthy addition to my library, especially for the way it so graphically covers the psychology of one man's journey. Perhaps the best way to score the work is to say: It will be read again.
Remembering Anita Cobby by Mari Morri is available now from Dymocks.


Join the Starts at 60 Book Club for more great reading recommendations!



Comments