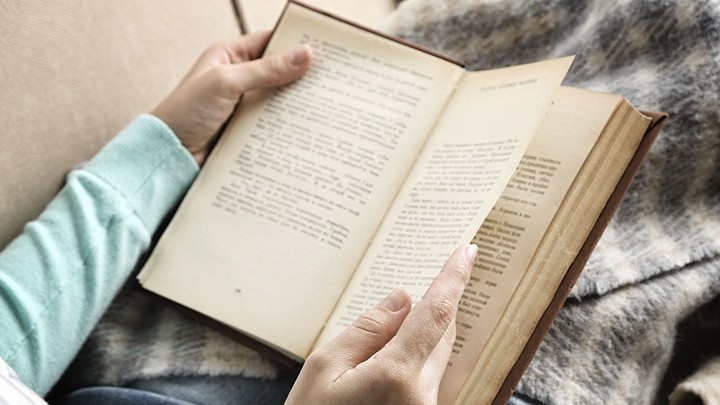 Welcome back, readers!
I received the most delightful note last week from a person identifying herself only as Marnie:
"Hi, I am retired and doing what I always dreamed of: Reading. Had a busy life, only read one book a year if I was lucky to get a holiday. Now I read a few hours every day.
I did get books from the library for some years but as my right hand isn't as strong as it was, some books were too big and heavy, or the print was too small.
So now at 92 I have got a Kindle e-reader much smaller than my iPad and I get a lot of the daily specials for around a dollar, which suits my budget very well. Can still read if the electric fails, adjust the size of print and background colour, hold in one hand.
I charge it every night; it really works for me. I think it would be good to pass this on to people getting older, who love reading. Enjoy"
Marnie thank you so much for this note, it really made my day. I think it is wonderful that you finally have the chance to read and that you have adopted modern technology. Whilst I still love a book, I agree with you that having an eBook is very convenient and so light weight. Take care and make sure you keep in touch, let us know what you are reading.
For the past few weeks, I've been working full time; at this time of the year people want to get away for a holiday and I do relief property management – certainly cuts into my reading time! I do enjoy it and  the practival side of my brain gets a workout. I'd just like to know who told the air conditioning system the rookie was in charge so it could break down and then pass the message to half a dozen washing machines!
Great reaction to the article by David Michie about how to pronounce his name; I admit I have been mispronouncing it, saying the "ch" as in church. I love The Dalai's Lama's Cat books, there are three now, and David is very generous in the way he shares his wisdom.
During 2016 there will be more blogs like David's – book/author related, but not particularly about any specific book – have you any suggestions to make for topics for discussion? Please leave any suggestions in the comments below.
Happy reading,
Karen
Join the Starts at 60 Book Club for more great reading recommendations!



Comments