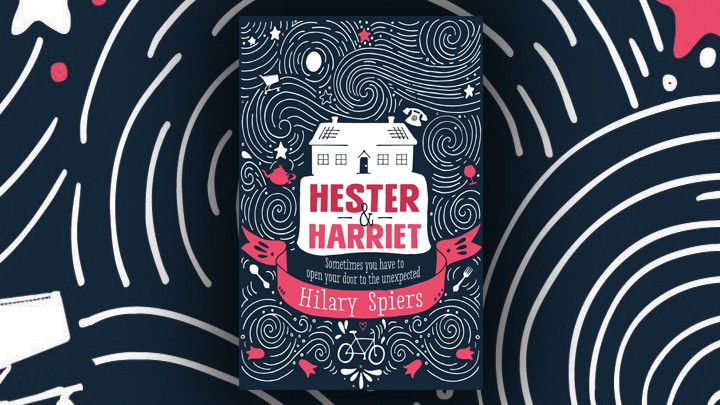 Widowed sisters, Hester and Harriet, live together in a comfortable cottage in a quintessential English village.
Their lives are quiet and if they sometimes forget to dust when they have much better things to do, well so what? They can always call in someone to clean when, even to their unseeing eyes, the mayhem needs reordering. This is their life and they enjoy it.
The only blight on their existence is family; not their own family, neither sister ever had children, but their cousin George, his wife Isabella and inarticulate teenage son Ben. Although Ben could care less, his parents delight in doing good works for those around them. Hester and Harriet are one of their little projects – despite assurances to the contrary George and Isabella know the sisters need company, particularly at Christmas. It wouldn't be so bad if Isabella could cook, but her culinary efforts are abysmal!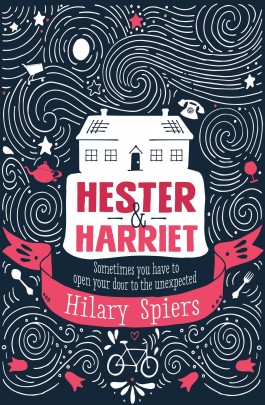 On 1 November, the dreaded invitation has already arrived and sits reproaching them on the mantelpiece. In the past 5 years the only Christmas they enjoyed was when they both caught flue and were able to stay in their beds with the odd foray downstairs for refreshment. No "little nasties and gluhwein" for them that year.
"Last year Isabelle had surpassed herself with the little nasties: undercooked vol-au-vents with a grey gloop that might have been mushroom but – horribly – transpired to be shrimp, shriveled and veiny. … Isabelle seemed blithely unaware of the discarded food secreted in pot plants and behind Christmas cards …"
To add insult to injury, Hester is a good cook and waiting in their fridge is "wafer-thin smoked salmon and chilled champagne … the kitchen fragrant with the aroma of Hester's seeded loaf still warm from the over."
Over the weeks leading to Christmas, Hester and Harriet dream up any number of schemes to avoid lunch with the family, but realise it is a lost cause. Ungraciously they dress in their oldest clothes and head off to dinner with George and Isabelle, taking a short detour to supply Finbar, a man living rough in the bus shelter, with some home cooked goodies.
To their surprise instead of Finbar, they find a slight, terrified young girl clutching a baby. Apparently the good Samaritan gene is also in their DNA because they immediately decide that mother and child must be given warmth and protection in their cottage. Well maybe not so much Samaritan as Opportunist – they have found, at the last possible moment, the perfect excuse to avoid George and Isabelle.
But their good deed does not go unpunished; the next morning they are confronted by a sinister looking man on their doorstep who wants to know if they have seen a woman with a baby. Barely over this shock to their cam existence, they then open their door to inarticulate teenage churlish Ben, seeking sanctuary from his parents.
Oh dear what have they done? This is not the life the sisters enjoy – a girl, her baby and a recalcitrant teenager? What has become of their disordered, perfectly happy lives?
This is a delightful book with lots of humour, dark deeds, unexpected pleasures and unlikely heroes. Author Hilary Spiers uses a deft hand in bringing to life her senior characters; she does so with love, amusement and understanding. Whilst we are laughing at some of the sisters scrapes, they are not figures of fun and anyone who thinks them so, soon learns otherwise. She also examines one of the large problems of today – the exploitation of migrants.
Throughout the book, Hester and Harriet are fleshed out; they have a past they have a present – their present experiences may give them a new outlook on how they live their future. On the publisher's website it states that Spiers aims to give "a voice to ordinary women in sometimes extraordinary circumstances". In my opinion she succeeds!
Highly recommended for anyone who enjoys a quirky book inhabited by ordinary, extraordinary people.
Hester and Harriet, by Hilary Spiers, is available from Dymocks either in paperback or eBook
Comments