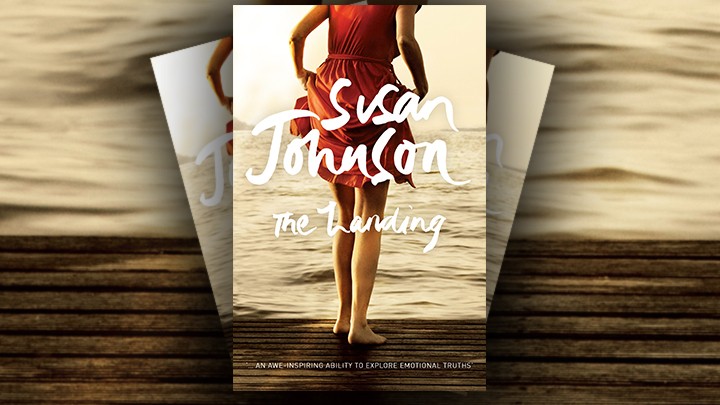 At the Brisbane Writer's Festival, I attended a fabulous panel discussion, chaired by Susan Johnson. I so enjoyed listening to her and the other panel members, I decided to read her latest release, The Landing. Sometimes I make the best decisions!
Jane Austen lovers will recognise the clever take on the first sentence of Pride and Prejudice, in the first sentence of The Landing: "If a separated man – about to be divorced – is in possession of a good fortune, must he be in want of a new wife?"
Jonathon Lott feels betrayed and the gentlemen at his exclusive club are not subtle with their jokes at his expense. You see at age 55 his wife left him for … a woman! In the professional circles in which Jonathon moves, his wife's decision is cause for many "nudge, nudge" moments. Although he lives in Brisbane, his retreat is the home he built in the eponymous The Landing. About four hours north of Brisbane, on a lake, this is where he and Sarah planned a weekender/future home together.
There are many women keen to console Jonathon, but although Sarah is adamant she wants a divorce, he can't seem to get into dating. He and Sarah were comfortable together. Dating is an altogether strange land and he is not sure of the rules.
The Landing is a small community; a place where the mainly affluent mix with the few people who have always lived there. Women divorced by their husbands for the newer model; the couple who run the local shop and know everything; the doctor who lives in a house needing a good clean; the drugged out mother whose daughter Giselle is desperately trying to get someone to notice her; the ironically named Scarlett, mother of two boys (fathered by one of the men who found his newer model) and even a neighbourhood dog, whose loyalty is a little ambiguous.
Then there is Penny, divorced, mother of Scarlett, daughter of Marie, who lives a life of disappointment. Considered brilliant by her school art teachers, her work was dismissed when she ventured to Art School. Now a high school teacher, she feels duty bound to care for her mother – her sister feels you can't live too far from Marie. Recently Marie was "invited" to leave another home for the aged; her plan is to move in permanently with Penny. She is a harridan and yet I had a certain sympathy for her although, like her Perth-based daughter, I wouldn't want to live with her.
Susan Johnson is an excellent writer. She uses humour, metaphor and her journalist's powers of observation to give life to her characters, telling a good tale. The title of the novel is a metaphor, or so it seemed to me; the story is not only about the physical place, it is a state of mind; her characters make all kinds of landings, soft, smooth, drastic and desperate. I really enjoyed the way she wove the characters into the place, the place into the characters. A decided plus – the main protagonists are mature people facing mature problems and situations.
Australian writers are as good as you will find anywhere and our women writers are telling such good, human stories. I doubt there is a genre where our women aren't represented. This is not Susan's first novel, so now I've "found" her, I have many more hours to spend in the company of her characters.
The Landing by Susan Johnson is available now from Dymocks.


About the Author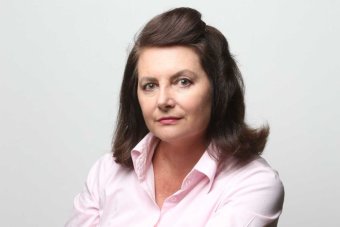 "I was born in Brisbane but moved to Sydney at the age of three months, which is where I spent my childhood. My late father, John, was a Queenslander and my mother, Barbara, was from Sydney. I grew up around Sydney's North Shore (St.Ives) and moved to Queensland with my family (to a pineapple farm) where I finished my last years of high school. I attended Nambour High (the same year as the Australian Prime Minister, Kevin Rudd, but I don't remember him, and I am sure he does not remember me). My last two years were spent at Clayfield College.
"I am a contributing editor of Agni literary magazine  published at Boston University and supported by the graduate Creative Writing Program. I'm Adjunct Professor in Creative Writing at the Queensland University of Technology, Brisbane. I work as a journalist at Qweekend magazine, the Saturday colour magazine of The Courier-Mail, Brisbane.
"I've lived in the UK, France and Greece but returned to Brisbane, Australia, to live with my two sons, Caspar and Elliot, in 2010. I've been married twice and will be very surprised if I go for the trifecta".
Join the Starts at 60 Book Club for more great reading recommendations!

Comments