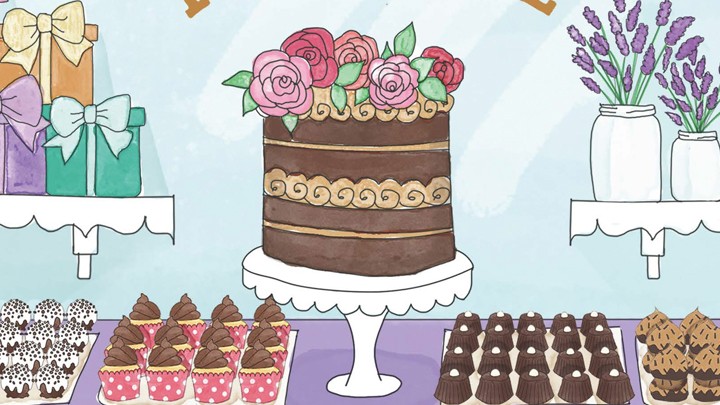 Josephine Moon is a delightful woman and, as her first two novels show, she is a delightful author. Her latest novel, The Chocolate Promise fulfils the promise shown in her first novel, The Tea Chest.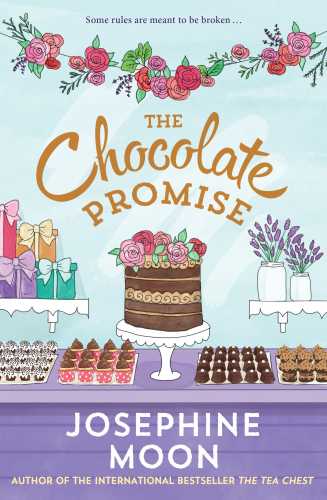 Last year at the Brisbane Writer's Festival, Josephine joined a prestigious panel which included Liz Byrski, Susan Johnson and Anita Heiss. Now as you know I am a dedicated fan of Liz Byrski's and have only one of her books left to read, but following on the panel discussion between these authors, I've gone on to read more by each amazing woman.
These authors are very different to each other, coming as they do from varying backgrounds and experiences. But not only did they make an excellent panel, their writing offers the reader a voyage outside their comfort zone. Personally and for different reasons, I have become a fan of each author.
I read The Tea Chest when it was published and loved the subtle lessons I learned about tea appreciation, the advantages of herbal and floral mixtures and the differences in taste between regional varieties. Now in The Chocolate Promise, I learned how chocolate can put weight on someone like me even though I didn't eat one square! This book should come with a health warning – even the cover is (mouthwatering but) fattening! Lucky Josephine, she did all the research and tasting.
Our heroine, Christmas Livingstone (love that name) follows ten rules of life, the most important being "absolutely no romantic relationships". She was once a publicist and was in a circle of movers and shakers, even taking on personal management of a pop star. But following a tragedy, she realises that life has more to offer than expensive shoes. She moves to Tasmania and opens The Chocolate Apothecary, where she designs and tempers chocolate delicacies, with the long term plan to find medicinal uses for chocolate.
As a sideline, Christmas operates as a fairy godmother, fulfilling wishes for deserving people; from the simple to the complex, she works her magic to make things happen. Her shop is a gathering place not only for chocolate lovers but for two other fledgling businesses, a florist and a masseuse. All three women work together and life is good, despite the fact that Christmas keeps to her no personal involvement rules.
A young man returns to the town to take care of his grandmother – does Lincoln have the bluest eyes Christmas has ever seen, even if his appearance is otherwise disheveled? Lincoln is a botanist recently returned from South America and he is writing a book, which his editor suggests needs a second author to make it interesting to non-biologists. Would you be surprised to learn he has been studying cacao?
Whilst the romantic aspect of this book is amusing, the really interesting aspect to me is the description of chocolate making, from seed pod to final product. We are even treated to a masterclass in France where Christmas earns a scholarship to improve her knowledge of her craft. This aspect of the novel was totally fascinating and involving.
The Chocolate Promise is a light interesting novel just right for a summer read. I consider myself privileged to have attended the panel which included such talent, not the least of whom was Josephine Moon. I'm looking forward to her next novel.
The Chocolate Promise by Josephine Moon is available from Dymocks in paperback and eBook formats.


Join the Starts at 60 Book Club for more great reading recommendations!



Comments