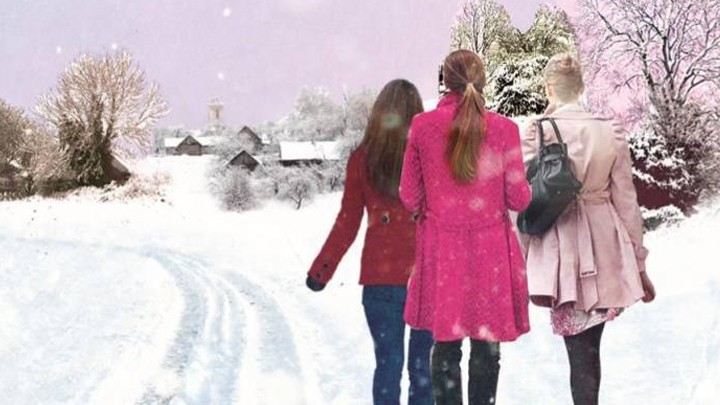 Happy New Year Everyone, a new year filled with lots of what you wish yourself and of course, lots of great books.
Rather than use the first Reading Readit to introduce a new book, I thought I would share the latest (last?) Maeve Binchy with you. I know many of you have already read A Few of the Girls and I read it not only because I like Maeve's work, but because of your recommendations.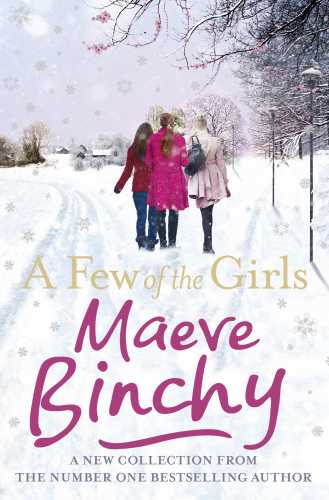 A Few of the Girls is a collection of wonderful short stories. Short story writing is a real art; you have to get your readers involved in one sentence, develop the theme and reach a logical conclusion is just a few pages. This genre was acknowledged by the award of the 2013 Nobel Prize for Literature to Alice Munro.
In the Introduction to this volume, Maeve's husband, Gordon Snell, speaks lovingly about the woman he knew: "Maeve's mind was always full of stories. … I never saw her gazing at a blank page, wondering how to start." Gordon goes on to tell us that Maeve typed at breakneck speed, never correcting punctuation nor spelling and if for some reason a page or two were lost, instead of spending time trying to find it, she just retyped. I would have to agree with her that rewriting was probably quicker than trying to find the faults.
"Storytelling was her natural and magical talent, as well as her novels and books of short stories, she wrote many other stories for newspapers and magazines." There are over 40 stories in this collection collated by her agent and editors and there is not one I didn't enjoy. As Maeve's fans will expect, there is fun, laughter, a little sadness and much romance as she looks at the Ireland and her people she knows with loving insight.
I'm not choosing favourites because there are just too many, rather I want to invite you a look inside the pages of A Few of the Girls and introduce you to:
Sara – In Premonitions we meet Sara who is highly anxious about everything; if the puppy runs around, might it have rabies? She meets a young man who thinks her anxiety is cute and says he'll look after her. When it comes to her wedding, there are so many causes for anxiety, will the car turn up, will the minister be drunk, would the guest get food poisoning? When none if her premonitions come true, Sara believes it is because by some action she is preventing them. Until ….
Eileen – Giving Up Men starts with "When Eileen decided to give up men she did it in style. She was also going to give up her home, her country and her job, she said" which her friend Katy finds a little extreme. Eileen does just that leaving Ireland and moving to Scotland where much to Katy's surprise her letters don't speak of "Jock or Andy or Alastair creeping out of the Scottish woodwork" – maybe Eileen has learned to live without the constant attention of men … maybe.
Then there is Audrey who stars in the story bearing her name is a different girl who has difficulty making people understand what she says, even though she understands every word said to her. Unfortunately, Audrey has to find a new home. After a comprehensive search, she does settle in a new home which she shares with a delightful young couple.
There is Clare, Nicola, Mary Tessa and the last entry, Mr & Mrs White, at whose home the neighbourhood enjoyed New Year's Eve, but not this year.
As usual when I finish a Maeve Binchy book, I feel I have made new friends, people who came into my life briefly, but left behind a good feeling. I love the simplicity of ordinary lives; thank you to Maeve for the wonderful stories you told us. I encourage you to buy and read this book particularly as "Author's royalties for this collection go to arthritis research."
To quote again from the introduction to A Few of the Girls by Gordon Snell: "The stories are just a part of the extraordinary output of Maeve's powerful and compassionate imagination and the great storytelling legacy she has left to us all".
A Few of the Girls by Maeve Binchy is published by Hachette Australia and is available from Dymocks.


Comments