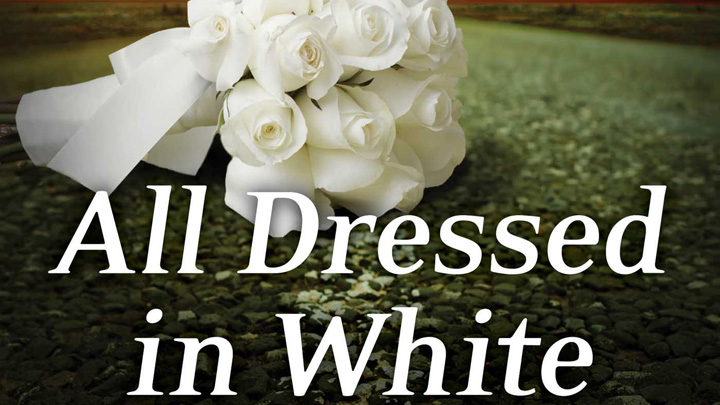 Twelve months ago I reviewed the first in a series of novels with the group title Under Suspicion co-authored by Mary Higgins Clarke and Alafair Burke, The Cinderella Murder. Just in time for Christmas 2015 comes the second book All Dressed in White.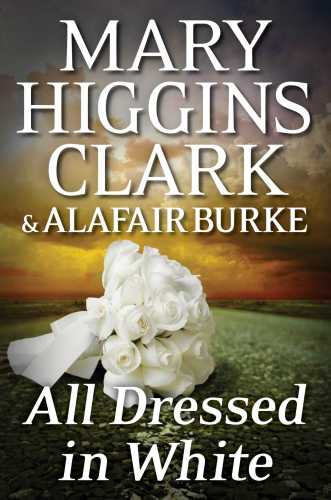 Under Suspicion is a television show in which journalist Laurie Moran attempts to resolve cold case murders. About to choose from three cases which interest her for a new show, Laurie sets them aside when approached by the mother of Amanda Pierce, who five years earlier was gleefully dubbed "The Runaway Bride" when she disappeared on the night of her bachelorette party. Despite the searches at the time, Amanda's body was never found and her mother begs Laurie to find her daughter.
The natural suspect is Amanda's fiancé Jeffrey, who was her college sweetheart. Amanda is from a wealthy family and her father insists on a pre-nuptial agreement; she however trusts Jeffery and even before the wedding makes him the beneficiary of her trust fund. Suspicion builds even faster when we learn that Jeffery is now married to Amanda's best friend Megan. Did Amanda steal a multi-million-dollar clothing design from Megan?
There is even some belief that Amanda may still be alive, that she just ran away; that her personality changed after she won a battle with cancer, assisted and supported by Jeffery. Did the "good" sister suddenly decide that she no longer wanted to run the family company? Did the jealous older sister see a way to become the shining light of the family?
And the suspect list does not stop there! Consider the single-men-about-town groomsmen and the photographer's assistant with a shady hobby and restraining orders against his name.
Laurie, who some years earlier was a suspect in her husband Greg's murder, realizes this is not only the perfect cold case for her show, but solving the case offers a family the possibility of closure, whatever the outcome. Under Suspicion host Alex Buckley, a practicing lawyer when not hosting the show, sifts through the many theories of Amanda's disappearance.
With so many red herrings, false leads and plain good crime thriller writing, Mary Higgins Clarke and Alafair Burke take us on an intriguing journey through the lives and passions of the suspects. I thoroughly enjoyed the ride and admit that I am a very bad detective – I was totally wrong in my choice of favoured suspect.
I've been a fan of Mary Higgins Clarke for many years; I like her style and the mainly non-graphic nature of her crime thrillers. Following The Cinderella Murder, I also read one of the Alafair Burke titles recommended by a Starts at 60 community member. I found Ms. Burke's crime novel a little darker than Ms. Higgins Clarke's, but writing together they give each other different dimensions. I thoroughly enjoyed both books and look forward to the next installment in the series.
All Dressed in White, by Mary Higgins Clarke and Alafair Burke is available from Dymocks
Comments