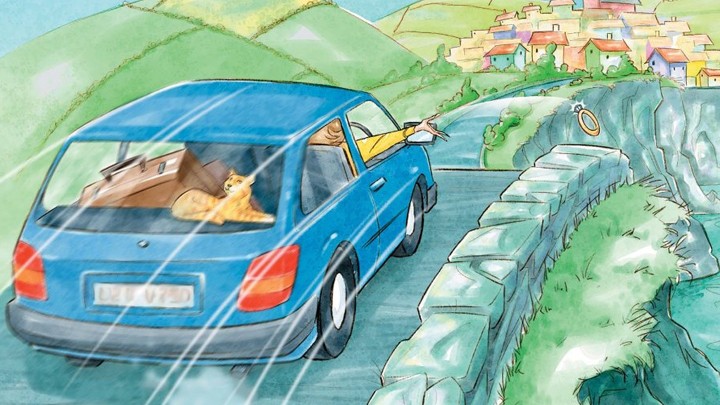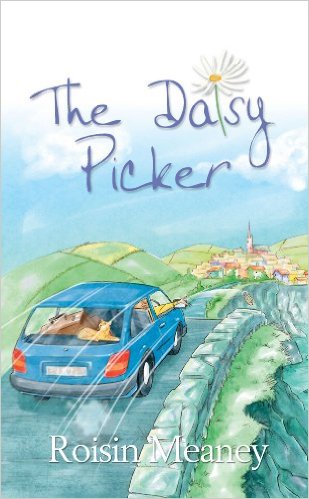 When John Reid reviewed I'll be Home for Christmas by Roisin Meaney, he piqued my interest in reading one of her novels. I didn't expect to find so many still freely available and decided to start at the beginning with her international bestseller, The Daisy Picker originally published in 2004.
I admit I love Irish women writers starting from the time I "discovered" Edna O'Brien in my late teens; in fact, I remember reading The Country Girls, feeling very naughty because it was banned when first published because it talked about s-e-x. Only recently I reviewed the last two collections of stories by Maeve Binchy; Marian Keys name is sure to get my attention, whilst although Australian born, Monica McInerney is one of my favourite authors. So I wondered how I could have missed Roisin Meaney.
John commented that he thought I'll be Home for Christmas was probably more suited to a female audience and I must say after reading The Daisy Picker, I would say the same thing about it. Whilst I abhor the terms "Chic Lit, or Women's Fiction" and get my hackles up if people try to dismiss women authors, there are some books which appeal more to one gender than another.
On her website, the author tells us The Daisy Picker is: "My first baby. I had such fun writing this: it flew together and I loved every minute I put into it. I couldn't believe when it won a two book deal – I think I was afraid to breathe properly from the minute I heard the news to the day I got my box of advance copies, in case someone had made a horrible mistake! I called my heroine Lizzie O'Grady in memory of my maternal grandmother, who was a wonderful woman."
And what an enjoyable read this is! Lizzie is amazingly patient with her fiancé Tom, putting up with the fact that her goes on holidays with his mother for two weeks, but can only manage a few days to get away with Lizzie because, "Mam" can't be alone any longer than a few days. Tom's Mam owns the restaurant where both Tom and Lizzie work; Lizzie lives at home with her parents, two of the many people in this novel I really like.
Life is very organised for Lizzie; she knows what her Mam will serve each night for their tea, that Tom eats with them every Thursday night (and exactly what he'll say to Mrs. O'Grady about the meal) and the exact day she will keep her appointment with her dentist. It is on one of these dentist visits that Lizzie picks up a magazine. Who would think a few words in an old magazine would bring about such changes in her life and in the lives of others?
They are an eclectic cast of characters the people who inhabit this novel. Some are good, some not so good and most are a combination of the two – all are important to the story as a whole. They are the type of people you might meet anywhere.
Roisin has a wonderful sense of the absurd and gives Lizzie some excellent thought bubbles, the type of thing you might say out loud if you weren't too polite. She also paints word pictures of people and their surroundings which immediately makes you feel comfortable as if you know both the place and the people who live there.
I intend to read more books by Roisin Meaney, I like her style, her people and settings. If you would like to read about Roisin Meaney the person, please click here.
The Daisy Picker by Roisin Meaney is published by Hachette Australia and available to purchase as an eBook at Dymocks (who also have other titles by this author in paperback and eBook formats).


Join the Starts at 60 Book Club for more great reading recommendations!



Comments