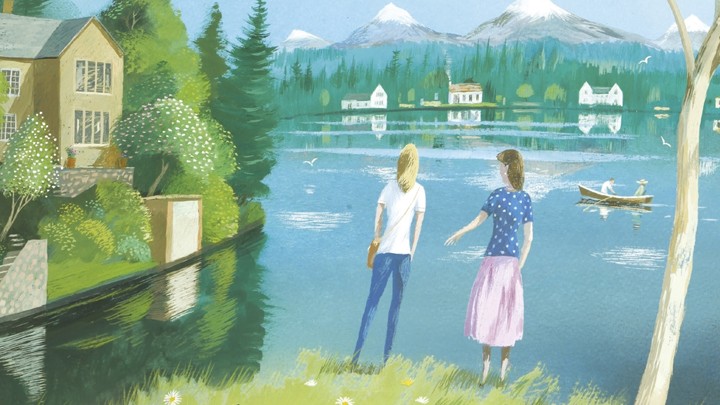 Over the last few weeks I've read some wonderful, but very emotional memoirs and books, so I needed a palate cleanser.
Debbie Macomber is one of my favourite romance writers, for the reason that she constructs a novel well, has likeable characters and frequently delivers a subtle message about our society.
In A Girl's Guide to Moving On, she introduces us to Leanne and Nichole, both recently divorced and living in the same apartment block. The quirky twist is that Leanne is Nicole's mother-in-law and left her husband Sean when Nichole left her son Jake.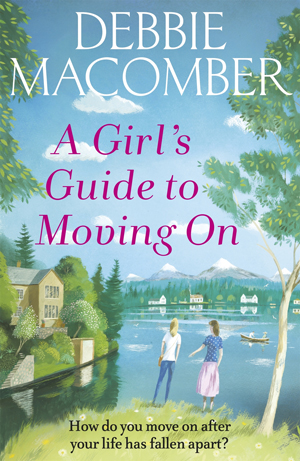 For the 30 plus years of her marriage, Leanne kept her mouth closed while Sean enjoyed numerous affairs – not always discreetly. For many years, their life has consisted of obligatory appearances at the country club etc. seemingly the happy couple.
Nichole is a different generation and a less forgiving woman. Nichole and Jake belong to a prestigious country club, Jakes income is sufficient for them to have a nice home and for Nichole to be a stay at home Mum. But when Jake follows in his father's footsteps and one of his affairs produces a pregnancy, Nichole and their son Owen leave. She will not spend the rest of her life hearing the sniggers behind her back about her husband's affairs.
Leanne was the one to tell Nichole about the affair because she didn't want Nichole living a half-life like she does. Importantly, she didn't want her grandson growing up to ignore his marriage vows. Nichole leaving her marriage spurs Leanne to follow – although she is not young anymore, she feels she has nothing to lose, effectively she is alone in her marriage, why not lead a new life alone?
To guide their newly single lives and to get through the pain, Leanne and Nichole set down A Guide to Moving on:
Don't allow yourself to wallow in your pain.
Cultivate Friendships
Let go in order to receive
Love yourself.
They volunteer, accept invitations from men to dinner and/or coffee. Leanne meets a Ukrainian migrant, Nikolai, in the English as a second language class she teaches. Nichole meets a new man in a somewhat less dignified manner than her mother-in-law; Rocco and his tow truck pull her out of a ditch. But this is a romance and in Leanne and Nichole's lives, a new loving relationship is not straightforward.
There are a couple of strong underlying issues in this novel which lifts it from the boy meets girl, boy loses girl, boy gets girl back scenario of a typical romance, although these elements are incorporated into the story. Without spilling the beans, Nichole faces discrimination in her relationship and Leanne faces the fact that she is still in love with Sean, although is it love or loyalty?
I thoroughly enjoyed this delightful love story; for me Debbie Macomber is a talented successful writer and I always welcome her new novel.
Have you faced the challenge of moving on from a bad marriage?
A Girl's Guide to Moving On by Debbie Macomber is available now from Dymocks.


Comments