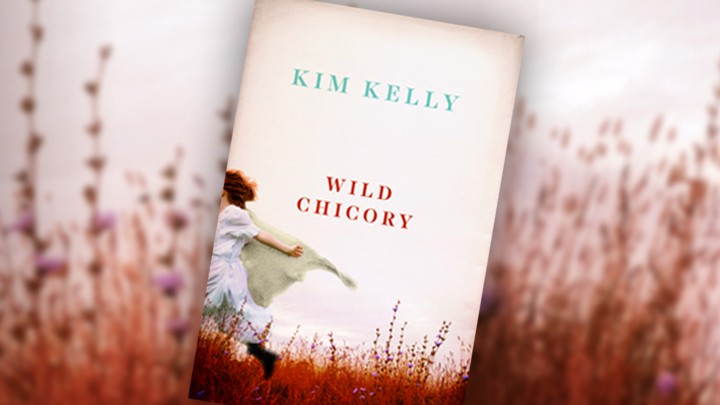 For more reading recommendations, be sure to follow the new Books at 60 Facebook page!
Wild Chicory is the latest offering from author Kim Kelly and I loved it!
Kim is a great storyteller and it shows in this novella. In her Author's Note, she admits "I've thieved much of its truth and its heart from the lore of my Irish family – the Kellys and the O'Reillys – and I've pinched others from my husband Dean's family, the Brownlees and the O'Brees   …   the rest is blarney".
We learn the family story from Brigid, only a second generation born Australian. She loves her grandmother Nell and although other members of the family have heard Nell's stories enough to last a lifetime, Brigid asks Nell frequently to tell her one of the stories about their life in both Ireland and Australia.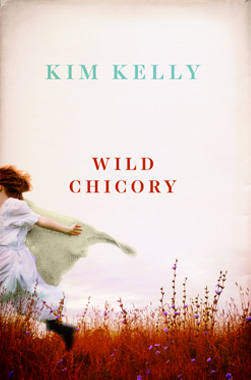 As the book opens, Brigid is sitting with Nell and they are grieving – Grandad Stephen has died and with the reticence of another age, they grieve silently and internally. Nell seems to go into herself and Brigid at only 10, doesn't know how to bring her back to now. She is however quite sensitive and knows her grandmother needs this time and asking questions now is not a good idea. Subtly we are given a time; Gough Whitlam has just lost the election which Nell's father blames for his father's stroke.
Nell was an immigrant in the early part of the century; she arrived in Sydney accompanied by her mother father and 12 brothers, but the family was about to grow by a 13th son. Dan and Brigid Kennedy were dirt poor – they "spent every penny they owned bringing all their children all the way from Ireland on the long journey across the sea to Australia."
Like many homes, theirs was rich in laughter and love. Oldest boy Dan, named after his father, would pick up his baby brother Peter and toss him high in the air, then toss him around the table via his brothers. Dan was 22 years older than his baby brother.
As you might guess, the Kennedys are staunch Catholics and made the mistake of moving into a street in Surry Hills full of Protestants, intent on making life hell for the Kennedys. But Brigid Kennedy is made of sterner stuff than her neighbours and when she stops a fire in her home, without destroying the whole street, the backyard privy grapevine puts out the word that the Kennedy's are good.
The Kennedy boys go to World War 1, and some go to World War II; they grow up and move away from Surry Hills – the story of many of our immigrants. Their lives are full of romance, of hardship on the land, of happy and sad times; Nell's stories true and fantasy become part of the family fabric and spur young Brigid to write her own stories.
"In many ways Brigid and Nell are Kim and her grandmother Lillian Kelly, and many snippets of story in this work belong especially to them."
Wild Chicory is a simple story of simple people; their lives follow the ups and downs of the twentieth century, wars, depression and good times. From an illiterate Irish farmer to university graduates, these immigrants are Irish, with one Polish family thrown in, but the story could be applied to any immigrant group who have added so much to the fabric of Australian society.
When Brigid and her husband decide to leave the city behind, her whole history on both sides of the family collide, she drives to a town and knows she has found where she should be – read the book to find why!
Wild Chicory by Kim Kelly (who also shares her blog posts with Starts at Sixty) is available now from book retailers.
Join Books at 60 on Facebook, or sign up for our weekly newsletter below for more great reading recommendations!

Comments