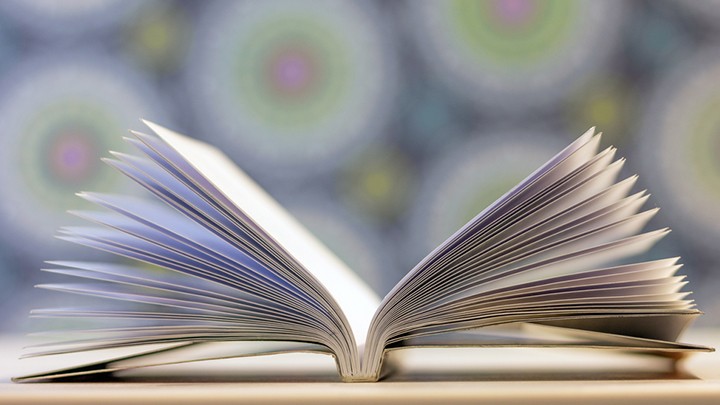 I've been asked why, as a person with no children, I'm so keen to read the Children's Books which come my way. Good question!
Obviously, I'm a reader, but many people in my life choose to get their entertainment and knowledge via anything but the written word. My husband is one, he reads the minimum required to keep updated with what is happening around him, mostly online – his relaxation and entertainment comes from television, movies and music. I sit with him in front of the TV with a book open on my lap; one of the small compromises we make in our marriages.
Another non-reader is a young friend, a lawyer and fierce advocate for the rights of vulnerable people, particularly the elderly. Her profession requires huge amounts of reading to earn your degree and daily she reads massive amounts of literature to keep her legal knowledge up to date. Picking up a book at the end of her day is an anathema.
Nonetheless, her children never go to sleep without reading a book. It gladdens this heart to hear my friend or her husband say to the toddlers "Bedtime" and see one or other of her children go to the bookshelf and choose their good night story. The eldest girl now does some of the reading because although she is not yet 5, being read to for so long she has a large vocabulary and recognises many words.
Despite her own feelings about books, Mum appreciates that she is giving her children an excellent start in life as studies show that children aware of books are more receptive to learning when they go to school. She also confided to me that there were never books in her life; hers was not an affluent home and her parents were barely literate. It would never have entered their head to buy a book or visit a library.
Both of us are passionate believers in childhood literacy; rather an Odd Couple, one who hates books but with 4 avid reader children and the Aunty (honorary) with no children, but a shelf full of kids' books.
I was not aware of the work of the Hush Foundation as thankfully the children in my life are a healthy lot. But receiving a copy of The Hush Treasure Book changed that! Dr. Catherine Crock AM founded the Hush Music Foundation while working with children with cancer at the Royal Children's Hospital, Melbourne. She decided more could be done "to reduce distress and promote an atmosphere of healing and peace" not only for the children but for their family and friends.
Dr. Crock brought together some of Australia's best-known, celebrated musicians and composers who "volunteered their time to create several unique albums". To date, there are 14 Hush Foundation music albums available to Childrens' Hospitals throughout Australia. Music is part of holistic healing and the music played in the facilities can be purchased to take home. Profits from the sales go to the work of the Hush Foundation in hospitals Australia-wide.
The extension for Dr. Crock was a book and The Hush Treasure Book is a collection of poems, pictures and stories from best-selling children's authors, such as Children's Literacy Advocate and 2015 Senior Australian of the Year Jackie French. This book is a delight!
It is full of upbeat happy and heartwarming stories. I loved them all, but Doctor Maddie, The Ghost Hotel and Grandma's Treasure stay in my memory. Jackie French says of her entry "I wanted to write a story about being happy. That's what's so inspiring about these kids, their families and the Hush project: finding happiness".
To this adult, the production values are excellent, good strong covers and high-quality paper. Like the authors, the illustrators are all at the top of their game and add that special visual dimension so important to children's books. As a bonus, there is also a CD in the back featuring some of the Hush songs. My expert panel of junior reviewers gave it very high rating – they demanded Mum read it for some weeks.
The Hush Treasure Book is wonderful and its dual purpose in supporting kids in Childrens' Hospitals throughout Australia and providing them with fun reads, should put it on the top of our kids' book list. It is, of course, available from Dymocks.


Comments